Paying For College
Saving & Planning For College
Some people start planning for a child's education before they're even born, while others' first thought about paying for college occurs after they've been accepted. At A+FCU, we've seen almost everything, so we put that experience into this useful resource designed to help in almost any situation.
Tools To Save
Ideally, saving for college starts before or immediately after a child is born. However, we know that this isn't always reasonable or possible. If you or a child plans to attend college, there's still time to save.
Why save for college? According to CollegeBoard, average tuition and fees for in-state residents attending public four-year colleges rose by $6,070 between 1991-92 and 2022-23. Texas public college tuition and fees average $10,950 per year – a pretty large increase from $5,075 in 2004-05.
With these steady increases, it's easy to see why saving and learning about financial options is important.
Texas public college tuition and fees average $10,950 per year – a 115% increase since 2004-05.
Youth Savings Account
If you're a parent or guardian, consider setting your child up with a savings account as soon as possible to help them understand finances. Teach them the benefits of saving and encourage them to save birthday and gift money aside for rainy days and even for college.
Regardless of age, a savings account can be used to teach and reinforce good money habits while also helping them save for their future.
By the time they're a teenager, they'll already have a savings account established to use for their first job and history with their financial institution to buy their first car or move into an apartment.
529 Plan
A 529 Plan is a savings account that helps save for future college costs. Contributions to 529 Plans are not tax deductible, but the earnings aren't taxed when used for education expenses down the road.
There are two types – qualified tuition plans and education savings plans.
Prepaid Tuition Plan – lock the current cost of tuition in place to avoid rising rates
College Savings Investment Plan – invests contributions and helps grow savings
The plans have designated beneficiaries and taxes are paid once distributions are made. You can open an account for yourself or a child. You can also transfer funds between eligible family members if funds go unused.
Funds can be used for any qualified expenses such as tuition, fees, room and board, student loans (up to $10,000), and more. As of 2019, funds can also be used for vocational school or tuition expenses for elementary, middle, and high schools (private, public, or religious).
Keep in mind both of these options are investments and involve risk, mutual funds, and other investment aspects. Speak with a financial advisor first to help you decide on the best option and open your plan.

Talk With An Expert
Want to discuss college savings options? Learn more about A+ Wealth Management and how their Financial Advisors can help custom a plan for you and your needs.
Coverdell ESA
Similar to the 529 Plans, contributions to a Coverdell ESA are not tax deductible. Withdrawals are tax-free as long as they're spent on education expenses. The main difference is that there are income limits, and you can only contribute up to $2,000 per child annually.
TUTMA
A Texas Uniform Transfer to Minors Account (TUTMA) is a trust account established under the name of the minor by a donor. The donor chooses a custodian to be responsible for the account until the minor turns 21.
The custodian is the only person who can make withdrawals, obtain information, and make any changes to the account prior to the minor turning 21, but anyone can make deposits. These accounts aren't investments like the 529 Plan.
The minor gains full access to the account and funds once they turn 21 and the account will be closed. They also don't need to use it for education purposes once the funds are theirs.

Get A Head Start Saving For College
When it comes to choosing the best time to start saving for college, the answer is simple: as soon as possible. Use these tips to get your college savings plan on track.
Costs Of College
Paying for college adds up quickly. It isn't just tuition anymore – there are room and board fees, tuition fees, books and supplies, extracurricular activities fees, and more.
Breakdown Of Tuition
Out-of-state, in-state, and private schools – oh my! The options can look overwhelming, but looking at a breakdown of the most common variations will help you make the decision easier.
Scroll to see more details
Type of school with details and average yearly tuition and fees costs

| Type Of School | Details | Average Yearly Tuition & Fees Cost* |
| --- | --- | --- |
| In-State Public | Funded by local and state governments, offering a lower tuition rate for in-state residents. Typically a four-year school. | $10,950 |
| Out-of-State Public | Students from out of state typically pay more because state schools are funded by tax dollars of residents in that state. | $28,240 |
| Private | Not funded by local or state governments. They rely mainly on tuition, fees, and private funding. | $39,400 |
| In-District Community College | Typically two-year colleges that offer associates degrees or certificates. They can often be used as a stepping stone to attend a four-year school. | $3,860 |
Breakdown Of Additional Expenses
After choosing a school, it's time to figure out where you'll be living. If entering as a college freshman, ask the college if it's necessary to live on campus; many schools make it a requirement for first-year students. Next, figure out if you're taking a car and if you'll need to pay a permit fee to park on campus.
If you're living in a dorm, you won't have to pay bills separately, but you'll need to consider what supplies you'll need:
Sheets/bedding
Appliances, like a coffee maker or microwave
TV
Decorations
If you won't be living on campus, you'll have to think of a plan for your living arrangements. Think of questions like:
Will you be living at home or moving out?
Do you need a car or will you be using public/university transportation?
What kinds of things will you need for your accommodations?
If moving from home into an apartment or other rental, you'll have various moving expenses, like renting a van, rent for the first month and a security deposit, and utilities and internet. If you don't want to buy or bring your own furniture, see if you can rent a furnished apartment which is common in student living.
On top of tuition, universities charge fees that are automatically included in your tuition bill. Example fees include transportation fees, printing costs, and library fees.
You can't avoid these; if you want to attend the school, you must pay them with the tuition.
The average yearly cost for books and supplies for in-state students attending full time is $1,280 – a pretty large sum of money!
Before purchasing or renting from your school, shop around for discounts on websites like Amazon or Chegg or at used bookstores.
Ask your professor if it's okay to purchase digital books you can read from your tablet or laptop; sometimes these are less expensive, and if they let you use your device in class, you can not only save money, but also room in your backpack.
Also, consider selling your books once the semester or school year is over. You can give other students the opportunity to save money on your returned books, and you can use the money you earned to buy next year's round of textbooks.
Depending on the school, you may be required to buy a meal plan. Meal plans typically come with a certain number of meals per week and a set amount of dollars you can spend on food or supplies at the university's dining halls and shops.
If it isn't a requirement, consider if purchasing a meal plan is beneficial to you, or if you can save money by packing your lunch and cooking meals.
A tricky part of college is knowing what loans to accept and how to use them to your advantage. There are two categories of student loans – federal loans and private loans.
Federal loans may be included in your financial aid package. The package will define how much money and what grants you're receiving, as well as what loans and the amounts of your loans. You're not required to accept these as part of your financial aid if you don't need them.
There are also private student loans through financial companies. These are separate from your financial aid packages and require a separate application. Private loans will typically have higher interest rates, require you pay interest shortly after taking out the loan, and you must meet the qualifications to get approved.
Explore Your Options
Going to a college or a university isn't the only option; there are also vocational schools, for-profit schools, career colleges, and more.
It's up to you, as the student, to decide which one will best fit your budget and career goals. If a family member is helping pay, include them in the conversation so they know what to expect and can look at their budget too.
Deciding on a school shouldn't be based off tuition alone though. Try to visit a few schools to get a feel of the atmosphere, meet people, talk to the advisors for your major, and take a guided tour. Explore the town and check out some housing options. It'll be easier to narrow down the decision this way.
Helpful
Paying for College Resources
Take advantage of these resources whether you're planning to attend, graduating college, or somewhere in between.
Related Articles
The newest income-driven plan is now available and has unique benefits that'll lower payments for many borrowers – find out if you're one of them.
The Free Application for Federal Student Aid is getting revamped for the 2024-25 school year – here's what you need to know.
Are you ready to add your student loan payments back into your budget? Prepare using these helpful tips.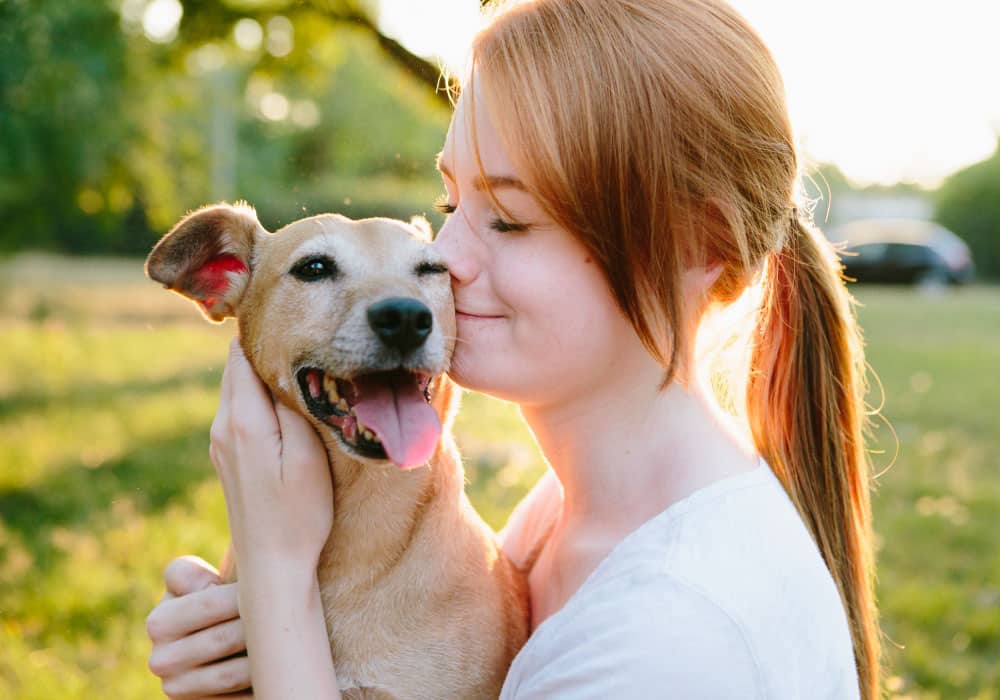 Be A Member, Not A Customer
Join The A+FCU Family
Joining is easy and comes not only with a wide variety of money-saving products tailored to fit your needs, but also exclusive member-only benefits.