Member Services
Debit Cards
Take advantage of surcharge-free ATMs and flexible payment methods using your A+FCU debit card.
Take Your Spending On-The-Go
Easily access the funds in any of your A+FCU checking accounts with an A+FCU debit card.
Your A+FCU debit card is flexible for your needs; it can be used for any PIN- or signature-based transactions and with Mobile Wallet.
Visit any A+FCU branch to get an instantly issued debit card.
Activate Your Debit Card
To activate your debit card, call 800.335.4583. If this is a new card, your PIN will be mailed separately 2-3 days after it's received. Replacements for expired cards will keep the same PIN.
Change Your PIN
To change the PIN, visit an A+FCU branch, use an ATM located at an A+FCU branch, or call 800.335.4583. To reset your PIN via phone or ATM, you must know your current PIN.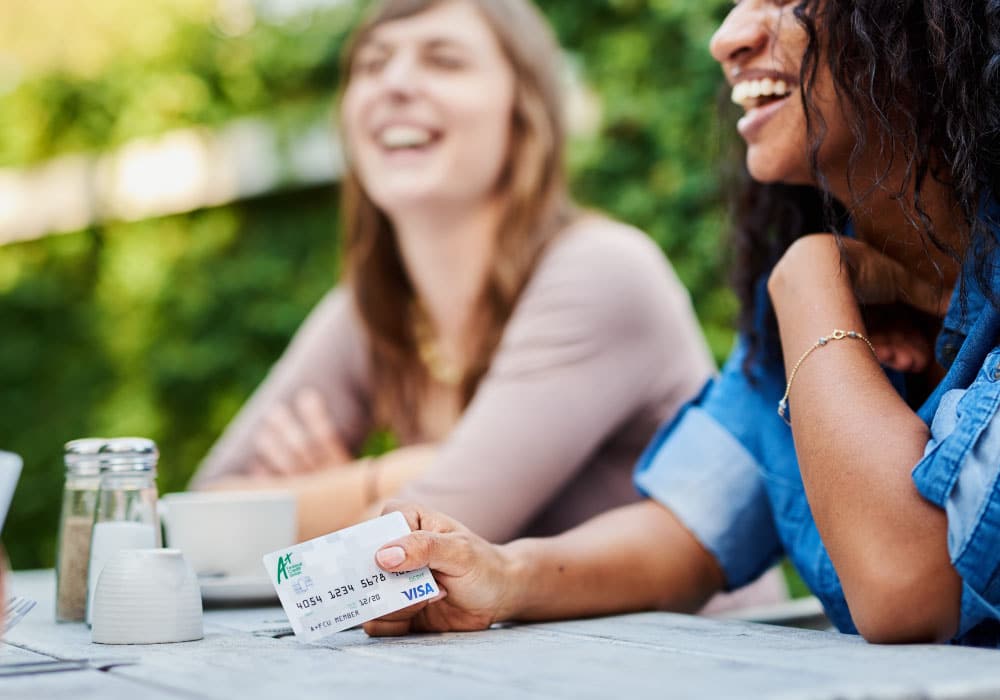 Spending With Perks
Cash-Back Checking
Get the debit card that earns you unlimited cash back. Enjoy monthly rewards with your free Cash-Back Checking.

Debit Card Fraud Text Alerts
Protect Your Funds
Fight fraud by opting in to our debit card fraud text alerts. If a transaction seems suspicious, our service provider will send you a text to let you know about it. The service will wait for you to answer, then call you if they don't get a response.
Visa Account Updater
Visa® Account Updater (VAU) is an account updating service in which all card issuers are required to participate. It helps facilitate uninterrupted processing of your recurring payments when your debit card expires or if it's lost, stolen, or compromised and a new card is issued.
The service updates relevant card data such as card numbers and expiration dates to participating merchants only after you have requested they process a recurring payment or payments.
Your A+FCU Visa Debit Card is automatically enrolled in VAU at no charge.*
Travel Notifications
Before traveling, add a travel notification to reduce the chances of your debit card being declined for unusual activity.†
Easily submit a Travel Notification through A+ Online Banking or the A+ Mobile App. After logging in, select Menu > Services > Travel Notification. Fill out the form to say when and where you'll be using the card.
The Travel Notification must be received two business days prior to your first travel date.
Frequently Asked Questions
While your debit card cannot be paused through A+ Online Banking or the A+ Mobile App, it can be canceled.
Once you cancel your card, it cannot be reactivated and is effective immediately.
To cancel your debit card through A+ Online Banking, log in to your account, click Services > Block a Debit Card. Select the card you would like to permanently cancel and click Submit.
To cancel your debit card through the A+ Mobile App, log in to your account, select Menu > Services > Block a Debit Card > select the card you would like to permanently cancel and tap Submit.
Often times when a debit card is being declined with online orders, the zip code is not matching up. Verify that your billing address is the one linked to your A+FCU account and debit card.
If your debit card is declining with an in-person purchase, it's possible your card is being blocked for fraud or that you have exceeded your daily PIN amount. Call our Contact Center at 512.302.6800 with any questions you may have about your debit card.
You can use your A+FCU debit card with your PIN (including ATM machines) up to $600 per day.
If you've reached this limit, run your debit card as 'credit'. This sometimes looks like "No Pin" or simply selecting the green button at a cash register. Ask the cashier if you're not sure. This limit doesn't apply to online transactions.
A chip card has a microchip on the front and the traditional magnetic stripe on the back. It may also be called an EMV card. The microchip provides additional security when used at chip-activated terminals or ATMs. The chip card is widely accepted in over 130 countries worldwide.
The chip card is more secure for in-store purchases than traditional cards and is more difficult for fraud organizations to target card holders and businesses. A unique one-time code is generated for each transaction and makes it virtually impossible to replicate – giving you greater security and peace of mind when making store purchases. Of course, you're still protected against unauthorized use with Visa's Zero Liability policy.
If you need to dispute a debit card transaction, reach the A+ Debit Card Dispute Team 24/7/365 by calling 800.335.4583 > select your preferred language > press '4'.
If you need to get a new debit card, visit an A+FCU branch or call us at 512.302.6800.
Helpful
Resources
Make the most of your A+FCU membership with these resources to help you manage your accounts and better your finances.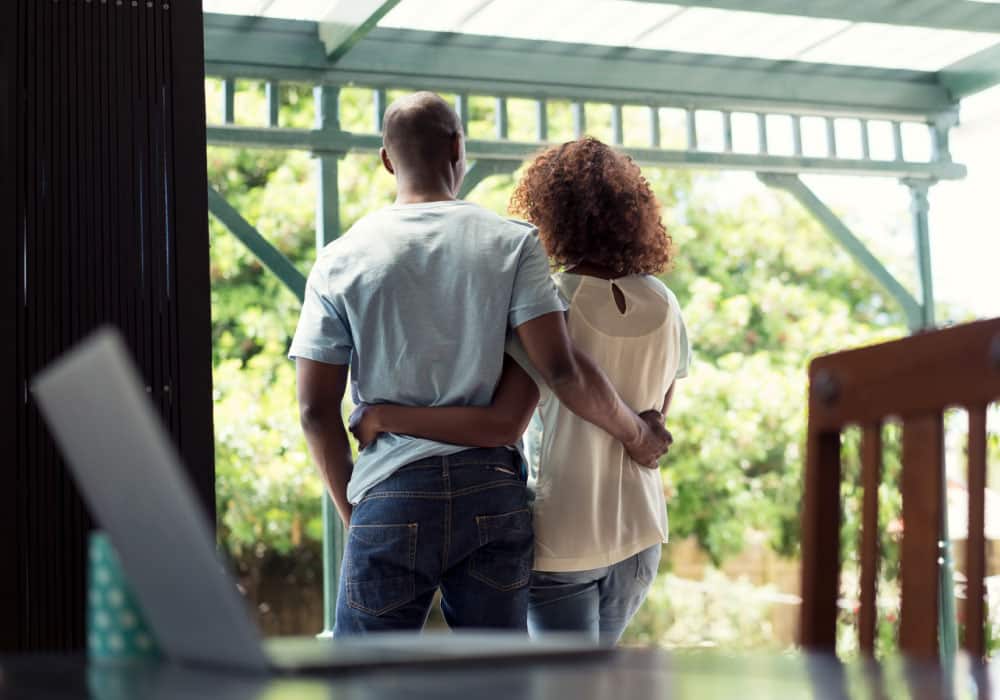 Life Guidance for:
(Re)Building Credit
Credit is factored into many decisions, including loan approvals, housing applications, insurance rates, and employment opportunities. To obtain the most favorable outcomes, it's important to understand the basics of credit scores and credit reports.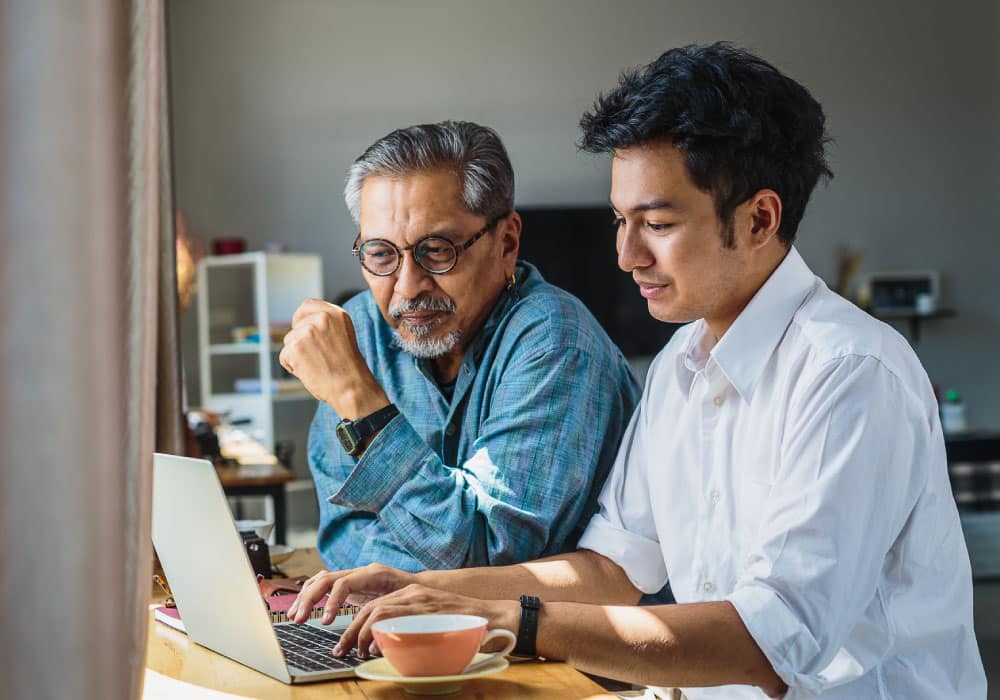 Life Guidance for:
Fraud Protection
You work hard for your money. We want to help protect it by sharing tips to help recognize scams, deter fraudsters, and take appropriate action if you fall victim.
Related Articles
Technology has revolutionized the way we manage our finances. While it's made banking convenient and efficient, it also comes with risks.
A financial check-up is just as important as a physical. Learn how to evaluate fiscal matters to gauge your financial wellness.
Fall is the perfect time to check in on and evaluate your personal finances. Use these helpful tips to end the year strong and pave the way for future success.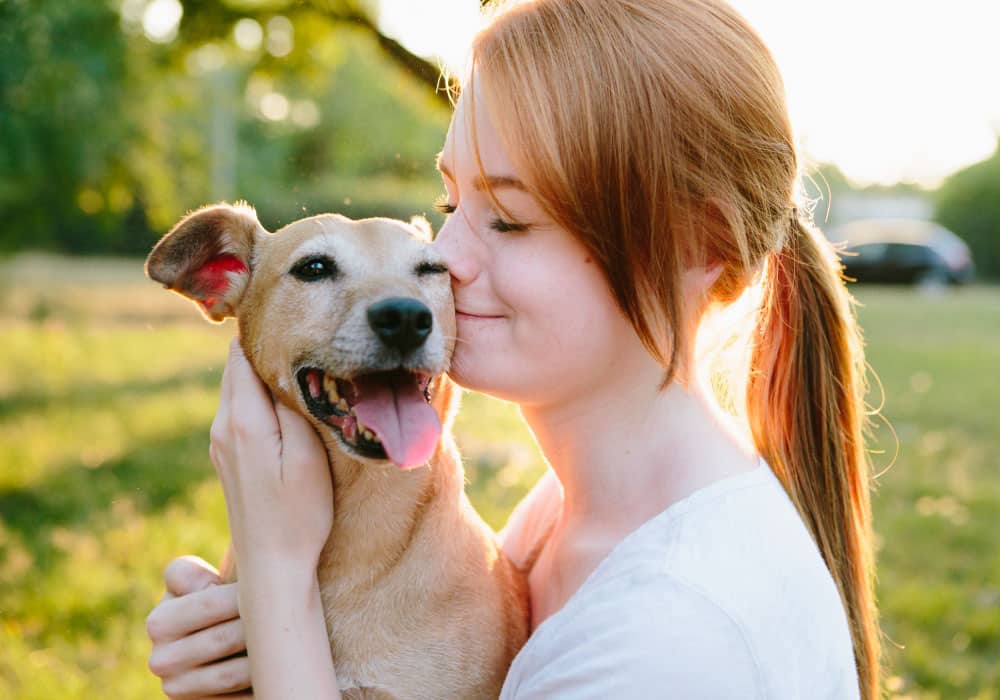 Be A Member, Not A Customer
Join The A+FCU Family
Joining is easy and comes not only with a wide variety of money-saving products tailored to fit your needs, but also exclusive member-only benefits.