Paying For College
College Financial Aid
College financial aid can be a lifesaver, but it can come with rules to follow. Missing a deadline or completing the wrong form can cost you thousands of dollars and months of delay. We created this resource to provide people knowledge and tools they need to successfully navigate the process.
The Basics
Financial aid can greatly affect your college experience by easing some stress you might have about being able to afford it.
Student financial aid statistics indicate that 83% of college students benefit from some form of financial aid, and the percentage of students who accept financial aid grows by an average of 0.09% each year. This should be encouraging – more than half of undergrads who completed the FAFSA received financial help.
The FAFSA is an application used to determine eligibility for federal financial aid, including grants, work-study, and loans. It may also be used by colleges, universities, and states to determine eligibility for their financial aid. To be considered, you'll need complete the application each year you're in college.
83% of college students benefit from some form of financial aid, and that number grows by an average of 0.09% each year.

– educationdata.org
Determine Your Financial Need
Once you've decided what colleges you want to apply for, you'll need to determine your financial need for each one.
Financial need is calculated as:
Financial Need = Cost of Attendance – Expected Family Contribution
The Cost of Attendance (COA) is the university's estimate of what it'll cost you to attend each year. This includes tuition, room and board, transportation, books, supplies, and other expenses.
Your Expected Family Contribution (EFC) is calculated based on the family income and assets reported on your FAFSA.
The remainder will be your Financial Need. This gives you a better idea of the dollar amount you'll need to pay with savings, scholarships, grants, loans, or other sources.

Popular Financial Aid Myths
Uncover the truth by reviewing seven popular financial aid myths.
Types Of Financial Aid
To receive federal financial aid, you must submit the Free Application for Federal Student Aid, more commonly known as the FAFSA. This free application is processed by the U.S. Department of Education.
After submitting the application, but before the school year begins, you'll receive a comprehensive package of the financial aid offered to you based on eligibility, timing, and other factors.
Your financial aid package may include any of the following types of financial aid.
Grants
In simple terms, grants are a form of financial aid that don't have to be repaid. Think of it as free money you get from the federal government to use toward college expenses just for completing FAFSA. The money is awarded based on need or merit.
The federal government offers Federal Pell Grants, Federal Supplemental Education Opportunity Grants (FSEOG), Teacher Education Assistance for College and Higher Education (TEACH) Grants, and Iraq and Afghanistan Service Grants.
You can also receive grants from your state government, college, or private organizations.
Federal Work-Study
The Federal Work-Study Program aligns part-time jobs for students with financial need and allows them to earn money to help pay for educational expenses. There are many types of jobs available with options both on and off campus.
To find a work-study job, contact the career services or financial aid department at your school. They'll be able to point you in the right direction and work with you to find a job that fits your needs.
You'll make at least the minimum wage and only earn what was presented to you in your financial aid package. Your work-study earnings are taxable but won't affect your financial aid for the next year.
Federal Loans
Federal loans might be included in your financial aid package. The package will define how much money is being offered in the form of grants, loans, and other aid.
There are two types of Federal Student Loan Programs – the William D. Ford Federal Direct Loan Program (also known as Direct Loans) and the Federal Perkins Loan Program. Each have their own loan subcategories.
Scroll to see more details
Types of student loans

| Loan Name | Details |
| --- | --- |
| Direct Subsidized Loans | Undergraduate students that demonstrate financial need are eligible. Subsidized loans do not accrue interest while you're in school at least half-time or during deferment periods. |
| Direct Unsubsidized Loans | Undergraduate, graduate, and professional students are eligible to receive this loan. Your school will determine the borrowing amount based on cost of attendance and other financial aid received. You will accrue interest from the starting period. |
| Direct PLUS Loans | Available for graduate or professional students and parents of undergraduate students. Used to help pay for education expenses not covered by other financial aid. |
| Direct Consolidation Loans | Combines all your eligible federal student loans into a single loan with a loan servicer. |
| Federal Perkins Loans | For undergraduate and graduate students with exceptional financial need. The school is the lender and loans awarded are based on availability of funds. |
You're not required to accept any of the financial aid offered to you, including loans. This is important to remember – grants are given to you and don't have to be repaid, but you'll be responsible for repaying any loans you accept.
You'll need to complete the Master Promissory Note (MPN) and online counseling if accepting a federal loan. The Master Promissory Note is a legal document where you promise to pay back your loans and the counseling goes over your responsibilities and obligations.
Private Loans
There are also private student loans available. These are separate from your financial aid packages and require a separate application. Unlike federal student loans, you'll need to meet credit criteria or have a co-borrower to qualify.
Private loans will generally have higher interest rates than federal loans, and you often have to pay interest throughout the life of the loan. You can't consolidate them with federal loans down the road, and they aren't backed by the government.

Before Considering A Student Loan
If you're considering financing your college education with the help of a student loan, the smartest thing you can do is only borrow what you truly need.
The FAFSA Process
While there are many myths about financial aid and the FAFSA, it's important to remember that no matter what, you can't receive any type of federal aid unless you complete the FAFSA – including grant money! So even if you don't think you'll qualify for anything, you should still complete the FAFSA.
You can begin filling out the FAFSA on October 1 of your senior year in high school or if you're a returning college student.
Many schools also have their own priority deadlines for financial aid. You'll want to submit your FAFSA as soon as possible as many funds are limited and given on a first-come, first-served basis.
Prepare Yourself
Before you sit down to complete the FAFSA, take some time to gather the required documents and information. For many of the questions, you'll need information for both you and your parent(s) or spouse. The information needed will depend on your family situation and whether you're considered a dependent or independent student.
Some items you'll need to include:
W-2 forms and other tax documents for you or your parent(s) or spouse (if applicable) to show money earned from the previous year
Federal income tax returns
Social Security numbers
Driver License numbers
The names of the schools you're considering
Create Your FSA ID
Your FSA ID is a username and password used to verify your identity when filling out the FAFSA and when accessing the U.S. Department of Education's online systems. It also allows you to sign documents electronically.
If applicable, your parent, spouse, or other borrower will need a separate ID to sign your FAFSA or complete a Master Promissory Note (MPN).
Complete & Submit The FAFSA
Set aside some time to go through the FAFSA, and answer the questions honestly. Before you hit submit, verify your responses.
Items To Review
Student Aid Report
After you've submitted the FAFSA, the form will be processed, information will be verified, and a Student Aid Report (SAR) will be developed and sent to you.
The SAR includes a summary of your information and the Expected Family Contribution (EFC). The EFC is sent to the schools you indicated on the FAFSA for use in calculating your award package.
Financial Aid Package
After the school receives your EFC, they'll calculate your financial need. To get this number, they subtract your EFC from the projected cost of attendance.
Once they have your financial need, they'll put together a financial aid package that helps meet that need. This package could include grants, scholarships, work-study (if you selected that as an option on your FAFSA), and loans.
Compare & Select A School
If you've applied to multiple schools, you'll receive multiple award letters.
Take some time to review what each school is able to offer you and ask yourself these questions:
Were they able to meet your financial need 100%?
Are you going to need to find alternate or additional ways to pay for school?
How much will you need to borrow at each school?

Financial Aid Comparison Chart
Use this worksheet to compare costs and financial aid packages among schools.
Accept Aid Package
Once you've decided on a school, you'll need to accept your aid package. You don't need to accept everything the school offers you – this includes the type of aid and the amount. Accept only what you need.
You always want to accept grants and scholarships, as these do not need to be paid back.
Next, you'll want to accept work-study (if you selected it as an option). While the money doesn't need to be paid back, you do have to apply for and keep a job to continue receiving the money. Visit the career services department at your school to see what jobs they have available and apply as soon as you can.
Then, you'll want to accept subsidized loans. With subsidized loans, interest does not begin to accrue until you leave school and the grace period ends or you drop below half-time.
Finally, accept unsubsidized loans if you need them. Interest on unsubsidized loans begins to accrue as soon as you take out the loan.
Once you've decided what you want to accept, follow the instructions on the award letter.
Helpful
Paying for College Resources
Take advantage of these resources whether you're planning to attend, graduating college, or somewhere in between.
Related Articles
Learn how to get your spending under control with one simple tool – a budget.
Are you receiving enticing offers for your student loans? Know the warning signs to avoid becoming a victim to scams.
Don't let student loan payments overwhelm your budget. Reach your financial goals with these tips.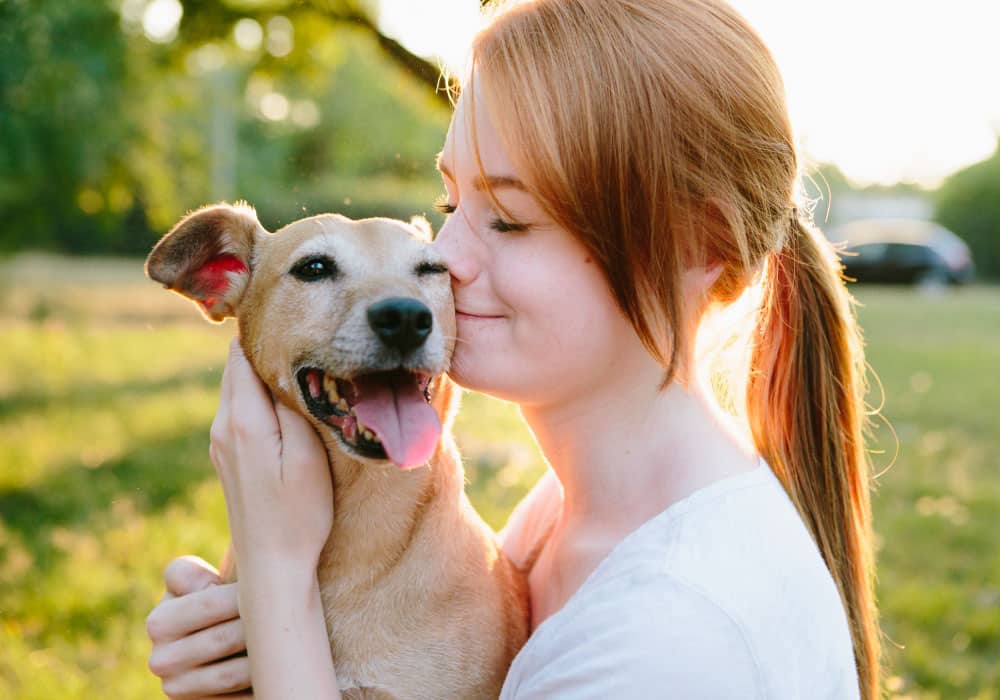 Be A Member, Not A Customer
Join The A+FCU Family
Joining is easy and comes not only with a wide variety of money-saving products tailored to fit your needs, but also exclusive member-only benefits.