Community Support
A+ Gives
A+ Gives is our way of giving back and celebrating our communities through volunteerism, donations, and special programs.
Giving Back Is What We Do
Developed by A+FCU team members in 2019 to celebrate our 70th anniversary, A+ Gives was designed to empower staff to give back to our local communities through 70 Acts of Kindness. Monthly themes for the inaugural year ranged from volunteering at nonprofit organizations and donating food to help fight food insecurity to supporting veterans in need of physical or emotional support.
Since then, not only do we volunteer time and make donations throughout the year, but we also introduced a full day of service for the entire credit union to take part in, A+ Gives Day. Thanks to our team members' commitment to our initiative, the program continues to thrive as a core way to support our mission of Banking on Each Other. Building Stronger Communities.®
A+ Gives Day 2023
In addition to our ongoing volunteering, we hosted our second annual A+ Gives Day on October 9, 2023 with over 500 team members going out into the community to serve others. More than 1,750 hours were volunteered at 40 Central Texas organizations and 26 organizations across the nation.
Follow along on Facebook, Twitter, and Instagram to see what's next for Team A+ in the community. #APlusGives #APlusGivesDay
Through The Years
On October 10, 2022, we launched our first A+ Gives Day to support our community with 470 A+FCU employees volunteering over 2,000 hours in Texas and nationwide.
Check out what Team A+ had to say about their experience:
Proud To Partner With & Support
These are a few of the organizations we partner with and support year round.
Animal Needs
Austin Animal Center
This no-kill animal center provides shelter to thousands of animals annually as well as animal protection and pet resource services. They take in more than 11,000 animals each year and volunteers help ensure cats, dogs, and other animals get daily exercise and the enrichment they need before being placed in their forever home.
Team A+ has had the opportunity to partner with the Austin Animal Center for A+ Gives Day in 2022 and 2023 serving the shelter by helping with daily tasks such as cleaning, walking, and playing with the animals.
ROCK, Ride On Center For Kids
A+FCU partnered with ROCK for this year's A+ Gives Day to assist them in tasks such as beautification around the property and organizing their storeroom.
As part of A+ Gives Day 2023, ROCK was a top-voted organization by our community and received a $2,500 donation. This donation will help support their mission to improve independence and life skills in partnership with a horse by providing equine-assisted services to children, adults, and veterans with physical, cognitive, and emotional challenges.

The Dog Alliance
Supporting disabled veterans and first responders in Texas, the Dog Alliance provides trained service dogs for those that need physical or emotional support. Along with supporting disabled veterans, this organization also provides therapy dogs to support children learning to read, seniors, patients, and others that may need help with stress and mental health.
A+FCU is proud to support this organization by donating $15,000 to their Bow Wow Reading Therapy Dog training program. This program works with students and allows trained teams to connect 1-on-1 with students in Austin ISD, Round Rock ISD, and Leander ISD to help improve their reading skills.
Team A+ joined the Central Texas SPCA for A+ Gives Day to help with cleaning and spending quality enrichment time with the animals.

Team A+ having a dashin' good time at the 26th annual Buda Wiener Dog Races.

Volunteering has it's perks when you get to hang out with some furry friends at PAWS Shelter of Central Texas.

Team A+ serving Texas Humane Heroes for A+ Gives Day!
Community Outreach
African American Youth Harvest Foundation
Since 2020, Team A+ has worked with the African American Youth Harvest Foundation, a local organization on a mission to provide hands-on service through school and community-based programs to enhance the quality of life for African American and low-income youth and families, by volunteering time and presenting donations to help with their on-going efforts.
In June 2023, A+FCU donated to the African American Youth Harvest Foundation to support their Urban University Summer Camp, a program designed to help students prevent learning loss during the summer.
Austin Diaper Bank
Founded in 2013, the Austin Diaper Bank is a Central Texas organization dedicated to providing diapers to families who need a clean, reliable supply of diapers for a healthy and comfortable quality of life. They provide supplies to more than 30,000 families every year in six Central Texas counties.
Since 2020, Team A+ has volunteered with the organization to pack up sets of diapers for distribution to the Diaper Bank's partner agencies. We've hosted diaper drives in branches and even helped distribute diapers during their 10th birthday celebration in May 2023. Additionally, financial donations have been made to the Austin Diaper Bank through A+FCU to provide ongoing support.
Austin Habitat For Humanity
A+FCU is again proud to support the 4th House That Credit Unions Built with Austin's Habitat for Humanity and other local credit unions who bring to life the cooperative principles of Credit Unions: cooperation among cooperatives and concern for the community.
To kick off this year's build, we donated $15,000 to help support the costs of building a new home for a family in a neighborhood designed for teachers and staff members of AISD.
Additionally, Team A+ volunteers at the Austin Habitat for Humanity ReStores helping accept donations, set up displays, and more.
Texas Sponsor A Highway
Since 2020, A+FCU has partnered with Texas Sponsor a Highway to help support our environment and community. Each year, one sponsored segment is responsible for at least ¾ tons of litter and trash removal – that's at least 2.25 tons of litter and trash removal so far!
Heroes Night Out
Partnering with Heroes Night Out in November 2022, Team A+ contributed funds to help sponsor their Veterans Day event with the city of Round Rock. This nonprofit, community-based organization provides resources and services to Veterans, Service Members, First Responders, and their families.
WilCo CAC
The Williamson County Children's Advocacy Center has supported more than 9,200 child abuse victims by providing medical and forensic exams, counseling, education, and family advocacy. In March 2023, A+FCU was a sponsor for their annual Gala that raises funds to help The Center continue their work of advocating for children who have experienced abuse.
Children's Advocacy Center
Providing intervention and therapy services, the Children's Advocacy Center supports child abuse victims in Bastrop, Lee, and Fayette Counties.
In addition to financial donations, A+FCU employees volunteered in April 2023 at the Center's event, Springfest, to bring awareness to the public about how to recognize and fight child abuse.
Team A+ always brings an amazingly positive attitude to everything they do! Watching people genuinely love their communities renews my passion for my own work.

– Meagan Webb, Executive Director at Children's Advocacy Center, Serving Bastrop, Lee and Fayette Counties
Ronald McDonald House Charities
Founded in 1985, Ronald McDonald House Charities of Central Texas helps support families with children in Central Texas hospitals. Their lodging and other support services are designed to help strengthen families during difficult times.
For A+ Gives Day this year, community members voted Ronald McDonald House Charities of Central Texas as a top organization and received a $2,500 donation. This donation helps support their guest families by providing resources such as food, toiletries, and activities for the families as well as funding for families to stay at Ronald McDonald House.

The Caring Place
A+FCU is proud to help support The Caring Place in Georgetown. Along with volunteering time throughout the year, we made a $1,000 donation to restock their pantry shelves to assist their mission to provide for the basic human needs of all people in our community.
More Community Partners
In addition to these partners, we're proud to serve even more community organizations:
Latinitas is a local organization empowering student to innovate through media and technology. A+FCU is proud to support them with funds to provide school supplies for the students they work with.

Team A+ supporting the Northwest Austin Civic Association walking in their Fourth of July parade.

Team A+ put their organizational skills to work while volunteering with Austin Creative Reuse.

A+FCU donated to The Caring Place in Georgetown to help restock their pantry shelves.

A night to remember! Team A+ had a so much fun sharing the love in our community at the Austin PRIDE parade.
Food Insecurity
Backpack Friends
Formed to feed 12 kids from just one school, Backpack Friends has since grown to deliver more than 50,000 weekend food kits to students in various schools throughout the area.
A+FCU partners with Backpack Friends during the school year to help pack food kits for students. In April 2023, we donated time and funds to help support their Heroes Against Hunger Charity Scramble golf tournament where all proceeds raised fed children in Central Texas.
We're also proud to announce Backpack Friends as one of the top-voted organizations for our A+ Gives Day donation where we presented them with a $2,500 check to support their mission to wipe out weekend hunger in our community.
Central Texas Food Bank
Founded in 1982, the Central Texas Food Bank fights food insecurity by maintaining mobile food pantries, a community kitchen, and various programs for families, the elderly, and children to receive nutritious meals. They also offer training and education programs to help participants find jobs and plan healthy, budget-friendly meals.
Throughout the year, Team A+ donates funds and time by volunteering to help prepare food donations for distribution by the Food Bank. During Hunger Action Month this September, A+FCU made a donation to take action in the fight to end hunger.
HopeAustin
We volunteer with HopeAustin to help fight student food insecurity by preparing meals for students to take home over the weekend. This organization provides food for roughly 900 students each week in the Austin, Elgin, Lago Vista, Leander, Manor, Round Rock, and Taylor ISDs.
Our credit card partner Elan Financial Services, gave a generous donation of $15,000 in 2023 on behalf of A+FCU to support their mission to feed hungry students over the weekend.
In addition to the funds donated on our behalf, HopeAustin was another top-voted organization by our community to receive an A+ Gives Day donation. This $2,500 donation provided food to 640 students for a weekend.

School Fuel
Supporting 1,100 students in San Marcos CISD, School Fuel provides bags of food to those who are at risk of having little or no food at home over the weekends. Team A+ volunteers time to help prepare food for students as well as provides monetary donations.
Team A+ with Bastrop County Emergency Food Pantry for A+ Gives Day!

Volunteers packing food bags for students with Backpack Friends.

Helping HopeAustin deliver food and joy to students with encouraging tote bags.

Team A+ helping the Central Texas Food Bank prepare over 8,600 meals for distribution!

Working with School Fuel San Marcos to help prep 1,500 food bags for students.
Park Beautification
Austin Parks Foundation
Founded in 1992, Austin Parks Foundation is dedicated to partnering with our community to enhance people's lives by making their public parks, trails, and green spaces better through volunteerism, innovative programming, advocacy, and financial support.
Team A+ joined Austin Parks Foundation November 2023 for It's My Park Day to help with beautification and to place flags on gravesites for veterans.
Team A+ was enthusiastic about getting the trash out of those hard-to-reach places! They were adventurous and polite, and their hard work resulted in a fantastic improvement to the park.

– Jessica Write, Austin Parks Foundation Volunteer Coordinator

Keep Austin Beautiful
A+FCU is proud to partner with Keep Austin Beautiful in support of their mission to inspire and educate all Austinites to volunteer together, beautify green spaces, clean waterways, and reduce waste every day. This A+ Gives Day, Team A+ was able to help remove 300 pounds of trash at two sites with high levels of need.
Volunteers helping mulch trails with Ecology of Texas.

Beautifying our community with Keep San Marcos Beautiful.

Team A+ helping remove invasive Bermuda grass with Pease Park Conservancy.

We're building stronger communities with Keep Austin Beautiful by taking care of our Earth.

Volunteers helping make a difference at our community parks with Austin Parks Foundation.
School Support

Austin Partners In Education
In February 2023, we partnered with Austin Partners in Education to volunteer at the Austin Marathon. Stationed at Mile 5, Team A+ and APIE employees provided cups of water to the marathon runners.

Team A+ helping Austin ISD prep 12,500 backpacks with school supplies for students across the district.

Showing teachers in our community thanks for Teacher Appreciation Day.

As a credit union started by teachers, we're proud to offer support and resources to educators as they get ready for the start of their school year!

Presenting Round Rock ISD with a donation to pay unpaid lunch balances.

To kick off 2023, we partnered with School Fuel and San Marcos High School to open an on-campus food pantry for students in need.
A+ Gives 2022 In Numbers
471 Staff Volunteers
3,152 Volunteer Hours
Over $73,000 Donated
81 Volunteer Events
Helpful
Building Stronger Communities
Supporting our communities through involvement, give back, and partnerships.
Related Articles
A+FCU hosted its annual A+ Gives Day in which team members volunteered at organizations throughout the Central Texas community and beyond.
Today we celebrate credit unions like ours and how as an industry we help consumers and communities. Happy International Credit Union Day!
We're thrilled to have won five Austin Community's Choice awards as voted by the community.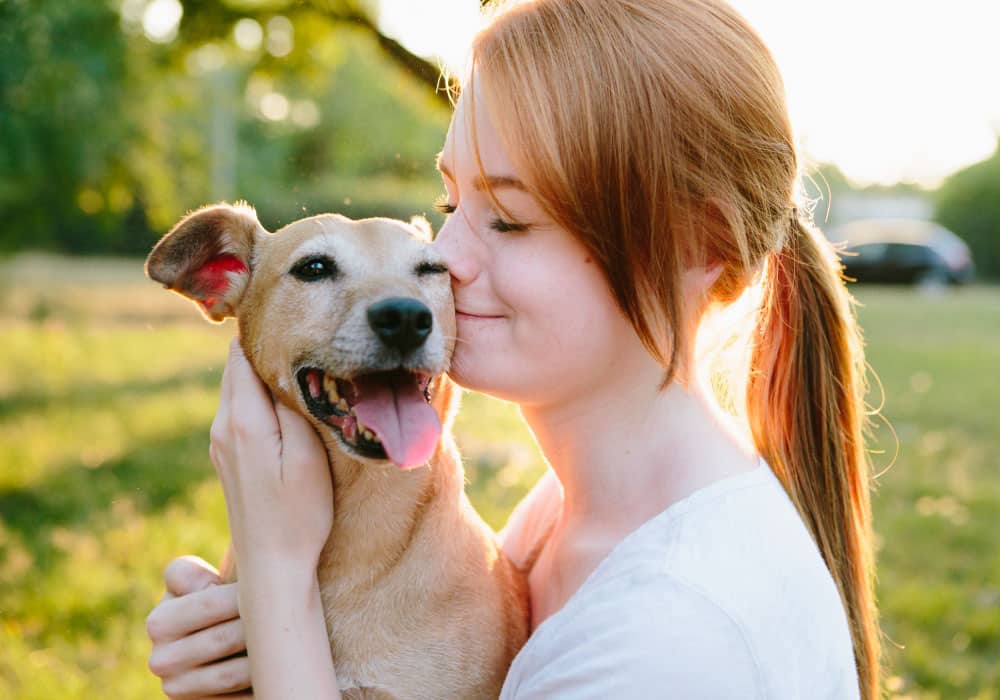 Be A Member, Not A Customer
Join The A+FCU Family
Joining is easy and comes not only with a wide variety of money-saving products tailored to fit your needs, but also exclusive member-only benefits.