5 Tips For Safer Shopping For The Holidays
The holiday season shouldn't be a time to worry about fraud, identity theft, or blowing budgets. Use these five tips for safer shopping.
The holiday season should be a time of joy and spending time with those we love. It shouldn't be a time to worry about fraud, identity theft, or blowing budgets. Use these five tips for safer shopping this holiday season.
Safer Shopping Tips
#1: Download The A+ Mobile App
You can do almost everything you need with the A+ Mobile App – check your balances, pay bills, transfer money, monitor your accounts, and more. The app is available for both iOS and Android devices.
#2: Monitor Accounts & Transactions
Easily monitor your accounts and transactions with eAlerts. Choose from over 20 different eAlerts to monitor your A+FCU accounts and get them set up in A+ Online Banking or the A+ Mobile App. Some recommended eAlerts for the holidays include:
Daily Balance – set up to receive once a day at the time you specify for whichever share or shares you choose
Large Withdrawal – decide what threshold and share(s) you want to monitor and get notified when a withdrawal of that amount or greater is made
Low Balance – set up an eAlert to let you know when your share balance drops below a specified dollar amount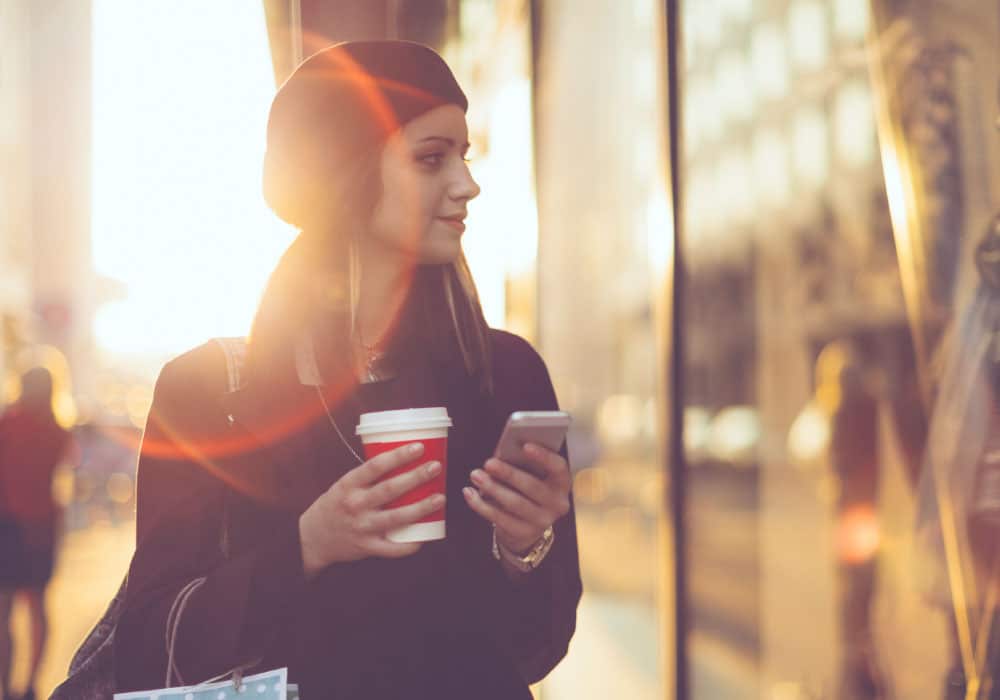 Financial Tools To Assist You
Get A+ Online Banking
Conveniently access your accounts, move money around, and even apply for loans from anywhere – anytime!
#3: Use Surcharge-Free ATMs
Holiday money should be spent on holiday items, not ATM fees. If you need cash, find one of the thousands surcharge-free ATMs local and nationwide.

#4: Online Safety
When shopping online, it's important to make sure the website you're on is safe and secure before inputting your credit or debit card number.
Here are some important things to look for and keep in mind:
The website URL should start with "https" and not "http". The "s" stands for secure and means the company had to go through a validation process.
In addition to the "s" in the URL, look at the address bar. No matter which browser you use, you should see some version of a lock icon. This means the website has gone through the highest level of validation.
If you're on an unfamiliar website, there are other things to look for before purchasing. Look for a physical address and phone number, a return policy, and a privacy statement. If in doubt, don't enter your information.
If you're doing some form of "buy online, pickup in store," make sure you're getting the item you paid for and that no one else can pick it up instead of you. Contact the store to see what their protocol is and how you can keep your information and purchases safe.
#5: Set A Budget & Track Spending
Following your holiday spending plan is even easier with our online financial management tool.
After logging in to A+ Online Banking or the A+ Mobile App, select Financial Tools (listed above Accounts) and take advantage of these benefits:
Link external accounts to make sure all your spending is tracked
Create a specific Holiday Spending budget – or specific budgets for gifts, decorations, travel, etc.
Track and categorize your holiday expenses
Set up alerts if you get close or go over your budget
Bonus Tip: Set Up Mobile Wallet
Make safe and fast purchases from your smartphone, tablet, or smartwatch by setting up Mobile Wallet with your A+FCU debit card.

Holiday Spending Survival Guide
Use our free Holiday Spending Survival Guide to easily keep track of your budget and following these steps.
Related Articles
Our best line of defense is to recognize a scam before it strikes. Learn the most common types of scams to be on the lookout for this holiday season.
Will you be naughty or nice when it comes to holiday shopping? Follow these suggestions to avoid piling on additional debt this season.
It's the most wonderful time of the year which means it's time to tackle holiday shopping. Use these twelve spending tips to stay on budget and save.