Develop Your Holiday Spending Plan
The holiday season is just around the corner and now is the perfect time to start developing your holiday spending plan. Use these steps to get started.
A budget, also called a spending plan, is a simple equation: income minus expenses should equal zero. But a budget is rarely simple. Follow these steps to build a holiday spending budget you can follow.
Steps To Follow
Step One: What Matters?
Before moving forward, consider what matters the most to you. Ask yourself these questions:
What do you love most about the holiday season?
What seasonal activities put you in a holiday mood?
What activities are absolutely necessary for your holidays to feel complete?
What traditions/activities, if skipped, would not be missed?
What traditions/activities cause a high level of stress for you?
Talk with your family and friends about their thoughts and expectations for the holidays. Keeping these in mind, now you can develop a plan that prioritizes your time and money.
Step Two: Sources Of Spending Money
With holiday budgeting, it's important to first determine how much you can afford to spend by evaluating your sources of spending money. Sources of holiday spending could include money set aside in a dedicated savings account, checking account, credit card, or loans.
If you plan to borrow for the holidays, keep these tips in mind:
Use one credit card or one loan, preferably the one with the lowest APR.
Don't charge or borrow more than you need or budgeted.
Keep track of all expenses.
Pay off your holiday expenses as soon as possible.
Not sure how much you should spend on the holidays? Most financial planners and experts recommend spending no more than 1.5% of your annual take-home pay. So if your net pay (how much you make after taxes and deductions) is $50,000, you should plan to spend no more than $750 on the holidays. Remember, this is just a guideline. You need to adjust this number based on your current financial situation.
Once you know how much you can afford to spend, it's time to break down your holiday expenses.
Step Three: Expenses
Make your list, and check it twice! Use the Holiday Budget Worksheet to list everything you need and want to spend money on this holiday season.
Write your Total Holiday Spending Budget at the top.
Divide that total among the different categories (gifts, travel, food, décor, entertainment, and other). Keep your answers to the "What Matters" questions from above in mind as you make these decisions.
Once you have the total budget for each category, start to think about what you need to purchase in each of those areas.
For your Gift Budget, use the Holiday Gift List Worksheet to plan out your holiday giving and divide your budgeted gift amount among your gift recipients.
Research prices and stores to save and make sure you don't go over your limit.
Step Four: Track, Track, Track
Now that you have your plan, it's time to follow it. Make sure you're keeping receipts and updating your budget and gift list regularly.
The holidays can be a time of stress or a time of enjoyment with family and friends. With a little planning, you can make your holiday season one to remember.

Holiday Spending Survival Guide
Use our free Holiday Spending Survival Guide to easily keep track of your budget and following these steps.
Related Articles
It's never too early to start preparing your finances for the holiday season. Avoid overspending and acquiring debt with these planning tips.
Like any other holiday, Valentine's Day can be expensive. Find out how you can show your special someone you care without breaking the bank.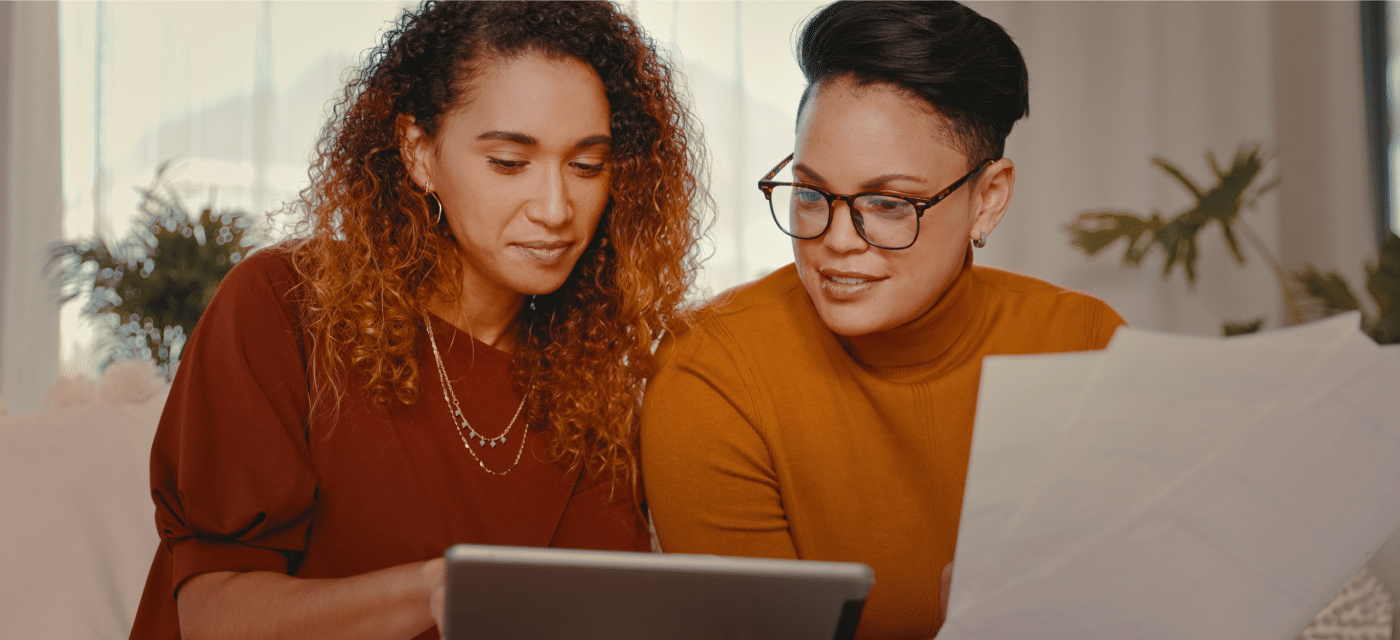 Need help recovering from your holiday spending? Use these powerful, yet simple steps to pay down debt and get back on track.