Buying A Vehicle
Before You Buy A Car
Car or truck? New or used? Gas or electric? When you're shopping for a vehicle, the choices can be daunting. We've put our decades of experience to work for you, gathering the best vehicle shopping resources available to ensure you have the information you need to make an informed buying decision.
Making The Purchase
Buying a vehicle for the first time can be overwhelming. Maybe you have a vehicle in mind, but you're not sure if your budget can accommodate the expense. Also, how do you know you're getting the best deal? This guide is designed to help you successfully maneuver down the road to your new ride.
Decisions
A vehicle purchase is a big decision that deserves careful consideration. With every choice you make — and there are many — you'll need to weigh your needs and wants against what you can afford. While there might be a vehicle you've set your sights on, it might not be the vehicle you walk away with.
To narrow your search, ask yourself the questions below, even if you already have a make and model in mind. Be sure to answer honestly, as you want the vehicle you end up with to be the one that best suits your needs.
What will the vehicle's primary use be?
How many passengers will you transport regularly?
Do you prefer a manual or automatic transmission?
What safety features are most important?
What body style do you want? Coupe? Sedan? SUV? Truck?
How many miles per year do you anticipate driving?
How long do you want to keep the vehicle?
Do you want an electric vehicle?
Do you need all-wheel drive?
How much cargo space do you need?
What features are most important?
Do you plan to lease or buy?
Budget
Before moving forward with your search, determine what you can afford.
Total Cost Of Ownership
When thinking about what you can afford, consider all of the associated expenses.
The cost of ownership typically includes:
Monthly payment
Insurance
Registration fee, license, taxes
Gas
Oil changes
Tires
Maintenance and repairs
Parking and tolls
The total cost of ownership will vary depending on the type of vehicle you get. A new car, for example, might not require many repairs but the monthly payment may be higher. Use Kelly Blue Book's Five-Year Total Cost Of Ownership calculator to compare anticipated costs for different vehicles.
Monthly Budget
If you're financing, take a look at your monthly budget to determine what payment you can afford. Use our Guide To Building A Budget to get started, and don't forget to factor in the anticipated expenses.
Questions To Ask Yourself
Simply because you're approved for an auto loan doesn't mean it makes sense for your financial situation. To answer this question, you'll need to take a hard look at your budget.
Your monthly insurance premium is going to depend on a variety of factors, including your zip code, credit history, type of vehicle, age of vehicle, and mileage. Gas costs will depend on your driving patterns and the vehicle's fuel efficiency. Maintenance and other costs will vary but will differ depending on whether you buy new or used.
A down payment or trade-in can reduce the amount you need to borrow and might help reduce your interest rate and monthly payment.
A longer term can lower your monthly payment but will also cost more in interest. This means you'll pay more for the vehicle in the long run.
Auto Payment Calculator
Want to get an idea of what your monthly payment could look like? Use our calculator to see how the purchase amount, length of the loan, and interest rate factor in.
Financing
Figuring out your budget and the financing typically go hand in hand. If you don't have enough cash to make the purchase, you're going to need an auto loan. Instead of leaving it toward the end, it's best to have your financing in place before shopping. Getting pre-approved can help you narrow down options and negotiate.
Applying For The Loan
When you apply for an auto loan, the lender is going to use your application along with information from your credit report to evaluate what you can afford and how likely you are to repay the loan.
Factors lenders take into consideration:
Monthly income and expenses
Length at current address
Length at current employer
Car information/value
Down payment and amount financed
Credit score and credit report
Lenders use this information to determine whether to approve the loan and set the loan terms.
Terms Of The Loan
When you receive your loan approval, you'll receive the terms of the loan, including the monthly payment amount, length of the loan, and interest rate. Generally, the lower your monthly payment, the longer the length of the loan and the higher the interest rate and total cost of the loan.
Additional Items
In addition to financing, you may want to consider adding additional protection to your vehicle. Noted below are two of the most popular products; both can be added to the financing.
Mechanical Breakdown Protection
Also referred to as an extended warranty, this policy protects your vehicle beyond the manufacturer's factory warranty and covers mechanical breakdowns.
Guaranteed Asset Protection
If your vehicle is stolen or damaged beyond repair, this policy pays the unpaid balance of your loan after insurance proceeds are applied.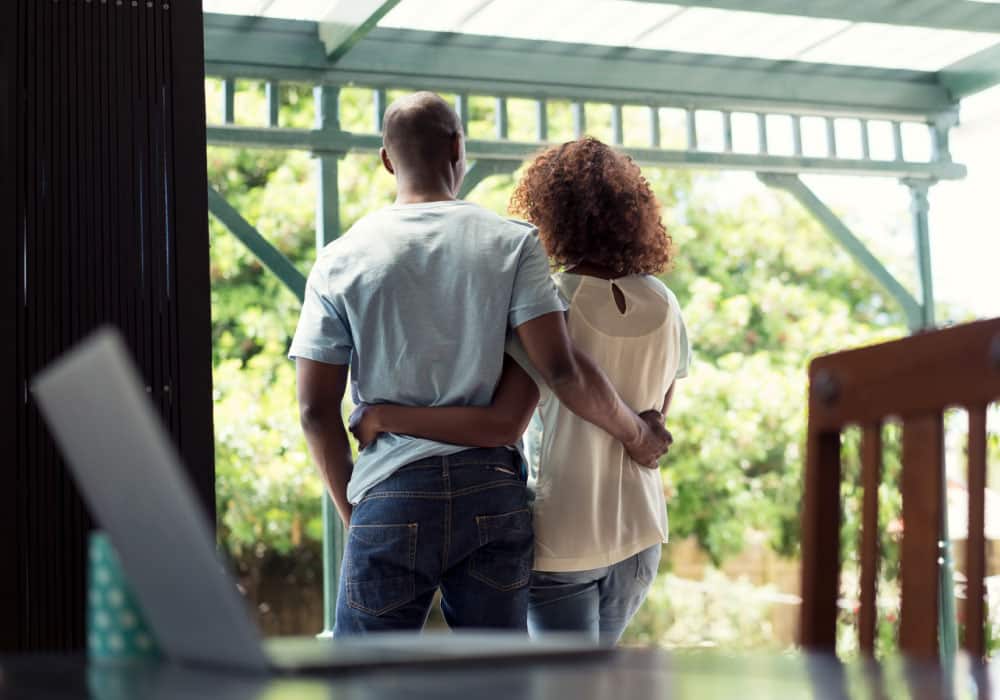 Life Guidance for:
(Re)Building Credit
Credit is factored into many decisions, including loan approvals, housing applications, insurance rates, and employment opportunities. To obtain the most favorable outcomes, it's important to understand the basics of credit scores and credit reports.
Research
Once you know what you can afford to spend, it's time to begin your research. With the internet, there's no shortage of search engines to help you find your next ride. Be sure to keep your list of needs and wants in mind as you begin your search.
If you're considering buying from private sellers, you'll need to be careful. Take someone with you to test drive, don't give any private and confidential information to the seller, and schedule to meet in a public location.
Once you've found a couple vehicles, get in contact with the dealerships/sellers to schedule a time to see and test drive the vehicles.
Test Drive
The test drive is an important step in the car buying process. A vehicle may have all the features you need, but it may not drive the way you'd like. Drive at different speeds, test the brakes, and drive on different types of roads to get a good feel for it.
If you're buying a used vehicle, the Used Vehicle Checklist will give you an idea of what to look for before and during the test drive.
Negotiate
Once you've narrowed down your choices, it's time to see if the dealer/seller is willing to negotiate the price. Some dealerships have moved away from this practice and have a "this is lowest price we'll offer" policy. Others expect you to negotiate price, and their sticker prices are reflective of that.
Whenever you're negotiating, make sure you've done your research.
Know the car's worth. Look up prices for that make and model so you know when a vehicle is overpriced.
Know the value of add-ons. This will give you an idea of what each feature will add to the total cost. A sunroof may sound nice, but is it worth an extra $1,000?
Know what else is out there. When you do your research, diversify your search by considering different sellers, vehicles, features, etc. Being flexible is key. If you fall in love with a particular vehicle, your negotiation skills may suffer as you won't want to lose the vehicle.
Know your limits. How much are you willing to pay? Even if you have a pre-approval, you may not feel comfortable spending the maximum. Stick to your budget.
Know you can walk away. If you make an offer and the dealer counters with something you're not comfortable with and won't budge, don't be afraid to walk away. Again, you have options.
After The Purchase
Once the sale is finalized, you'll need to ensure the following are in order:
Insurance. Before you drive away, be sure to set up your insurance policy. To do so, you'll need to provide your driving history and payment information along with the Vehicle Identification Number (VIN), make, model, mileage, etc.
Registration. If you purchased from a dealer, they'll facilitate your temporary registration; if you purchased from a private seller, however, you're responsible. Visit the Texas DMV website to find out what the Texas requirements are.
Car-Buying Journey Explained
Buying A Used Car
You've made the decision to buy a used car. Whether you're buying from a dealership or a private seller, you want to make sure the vehicle you're buying isn't going to fall apart the minute you drive away. Here are some important questions to ask before finalizing the deal.
Questions To Ask:
If you're buying from a dealer, ask if you can take the vehicle for a test drive overnight. They may request proof of insurance, keeping it under a certain mileage, and a signature guaranteeing you'll come back. If it's a private seller, it may be more complicated, but you should still see how much time they're willing to give you.
If you've done your research ahead of time, you may already know this answer. This number should give you an idea of how many miles were driven per year on average. Depending on this average, you may want to ask the dealer or private seller what kind of miles they are — highway or in-city.
Make sure the vehicle has been well cared for by asking for service records and proof of any maintenance or new parts. If they're hesitant to give you any information, it's probably best to walk away from the purchase.
By knowing how many owners a vehicle's had, you can better understand the history and possible issues. For example, if the car's had a lot of owners over a short period of time that might be an indication that something's wrong with it.
Ideally, you'd be able to find this information out with the Vehicle Identification Number (VIN) and a search of records. However, not all accidents are reported.
If the vehicle has been in an accident, ask about the extent of the damage, if there were repairs, and information about the parts repaired.
A clear title means the seller owns the vehicle free and clear without any lien or possible question of ownership. Be careful with out-of-state titles.
If the seller still has a loan for the vehicle they're selling, the financial institution likely has the title and will not release it until the loan's paid in full. The seller may be planning to use the funds they receive from the sale to pay off the loan. If this is the case, you may want to see if you can pay the financial institution directly for the remainder of the loan and then pay the seller the rest.
Just make sure you get the title from the financial institution and not the seller.
Pay attention to their reasoning as elaborate stories may be indicators of issues with the vehicle.
While you may be able to see exterior issues, evaluating the inner workings of a vehicle is much more difficult. Find a licensed mechanic who will do a thorough examination of the vehicle.
If you're working with a dealership, you might be able to obtain record of an examination conducted in preparation for resale.
If a private seller is hesitant to let you get it looked at professionally, it's probably best to walk away.
Be aware that most warranties start with the date of purchase, not the model year. If the owner is unsure or you'd like to double-check, call a dealership and provide the VIN to determine the details.
If the warranty is valid, it'll usually stay with the VIN and not the owner. This means it remains in effect upon purchase, but you can confirm.
If the seller purchased an extended warranty, you'll also want to ask about whether it's transferrable and if it is, how to transfer it.
Used Vehicle Checklist
When purchasing a used vehicle, you want to make sure you're getting a quality one. This checklist will help ensure there aren't any glaring issues before having a licensed mechanic conduct an in-depth inspection.
Before Driving
Are there cracks in the windshield?
Does the paint color match the entire vehicle?
Are the tires the same brand and size? Does the tread and wear look even?
Are there any scratches or dents in the body?
Do the windshield wipers work? Windshield wiper fluid?
Do the headlights work? Brake lights? Turn signals?
Do you see fluid leaking under the vehicle, both while the car is on and off?
Does the trunk open and close smoothly?
Do all the windows and door locks work?
Are the seats in good condition?
Does the car smell or is there a strong air freshener that may be covering up smells?
Does the air conditioning work? How long does it take to cool down? Any smell?
Does the heater work? How long does it take to heat up? Any smell?
Does the stereo and controls work?
Do the seatbelts work?
During The Test Drive
Does the front end shake or vibrate at higher speeds?
Does the steering wheel vibrate at any point?
Does the vehicle make weird noises when idling? When you accelerate?
If you let go of the steering wheel, does the vehicle pull to one side?
Do the brakes make noise?
If you feel good about the vehicle after the informal inspection and test drive, ask to take it to a licensed mechanic for a complete inspection. If a seller hesitates to let you take it to a mechanic, that could indicate there's a problem.
Helpful
Resources
Take advantage of these resources to learn more about buying or refinancing a vehicle.
Related Articles
Are you ready to add your student loan payments back into your budget? Prepare using these helpful tips.
It's important to be aware of a loan's ins and outs before accepting it. Use these key questions to help you understand and compare loan options.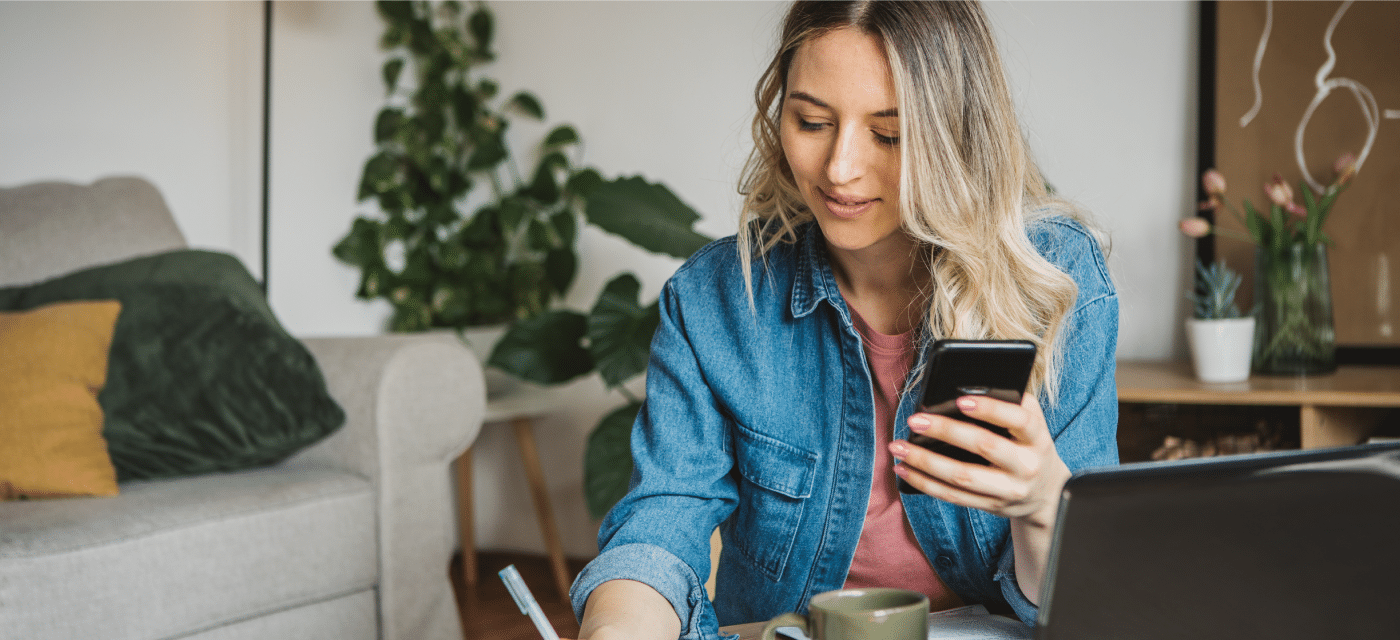 Struggling to stay afloat? Free up some income by taking steps that will actually help you pay off debt.

Car Shop With Confidence
Apply For An Auto Loan
Auto financing shouldn't be a hassle. Drive away with the best loan for your new vehicle.