Buying A Home
Buying & Selling A Home
Struggling to understand the difference between an ARM and APR? You're not alone. The home mortgage industry has its own unique language, and not understanding it could end up costing you for a long time. Our mortgage experts created this article to help you get the mortgage that is best for you.
Considerations
Buying a home is a big deal and requires careful consideration and planning. Determine your next steps with our in-depth guide.
The Decision To Buy
Ask yourself the following questions to help decide whether it's an appropriate time to move forward with the purchase.
Since there are costs associated with buying and selling a home, it's important to consider the direction your life is headed and what you'd like to accomplish along the way.
Can you commit to living somewhere for a few years?
Does your budget have enough room for projected expenses?
Do you plan to expand your family?
Factors such as these can guide you to find a home, select a mortgage that suits your needs, and buy.
Job and income stability are important factors for determining whether you have the means to take on a mortgage. If your employer frequently relocates, terminates, or lays off employees, it may not be in your best interest to invest in a home at this time.
Additionally, when applying for a mortgage, a lender will look at stability factors, such as how long you've been at your job and current address.
Do you have an idea of what a home in your desired location could cost? In addition to upfront costs, there'll be ongoing costs, such as property taxes, insurance, utilities, and possible homeowner association fees (HOA).
Regular monthly expenses aside, homeownership can serve up all sorts of expensive surprises. You'll want to make sure your income and savings can support these unavoidable expenses.
Before you buy, look at mortgage rates, home price trends, and inventory in your preferred area. These environmental factors will have a direct impact on what you can expect to pay.
Preparing Your Finances
To get the best terms on a mortgage, give yourself ample time to get your finances in top shape. Here are some of the main areas lenders look at when reviewing a mortgage application.
Income
It makes sense that a lender will want to know more about how you plan to repay the loan. When applying for a mortgage, you'll need to provide proof of income showing how much money you make each year and from where. Generally, you'll need to supply two years' worth of documents, such as W-2 forms, tax returns, bank statements, and/or profit and loss statements. The more stable and predictable your income, the better.
Assets
Lenders will also consider your assets, including checking and savings accounts, share certificates, money market accounts, investments, etc. The goal is to determine whether you have something to fall back on should you face unexpected challenges that make paying your monthly mortgage payment difficult.
Debt
Additionally, creditors will examine your debt — the type of debt, total amount owed, and how quickly you repay. One way lenders assess whether your income can handle additional debt is by looking at your debt-to-income (DTI) ratio; this looks at how much of your income goes toward debt obligations.
Debt-To-Income Ratios
There are two types of debt-to-income (DTI) ratios:
Front-end DTI: this looks at how your mortgage payment compares to your gross monthly income. You'd take the projected monthly payment and divide it by your income — before taxes and deductions.
Back-end DTI: this looks at how all your debt compares to your gross monthly income. You'd sum minimum payments for personal loans, credit cards, auto loans, student loans, etc. and divide it by your gross monthly income.
Keep in mind, lenders often adhere to guidelines when underwriting loans. The back-end DTI limit is generally 45% while the preferred front-end DTI limit is 28%. The caps, however, will depend on the lender and loan type.
Credit History
In addition to showing lenders you have the means to repay, you'll have to show you can manage credit responsibly. Lenders will look at how you've handled credit in the past and how you're handling it now – with a particular interest in your credit history over the last 12 to 24 months.
Along with improving or rebuilding credit, it's good to review your credit report before applying for a mortgage. You can obtain a free copy from each of the three largest credit bureaus – Equifax®, Experian™, and Transunion®. When reviewing, look for errors and file a dispute with the credit bureau as needed. Making corrections can potentially boost your credit score.
Access Your Credit Report
To ensure accurate reporting and to protect against identity theft, aim to obtain your credit report at least once a year. It's free to do so and doesn't impact your credit score.
Work With An Expert
BALANCE, our partner in financial education, can help with free, confidential one-on-one coaching. Request a credit report review or information on how to improve credit.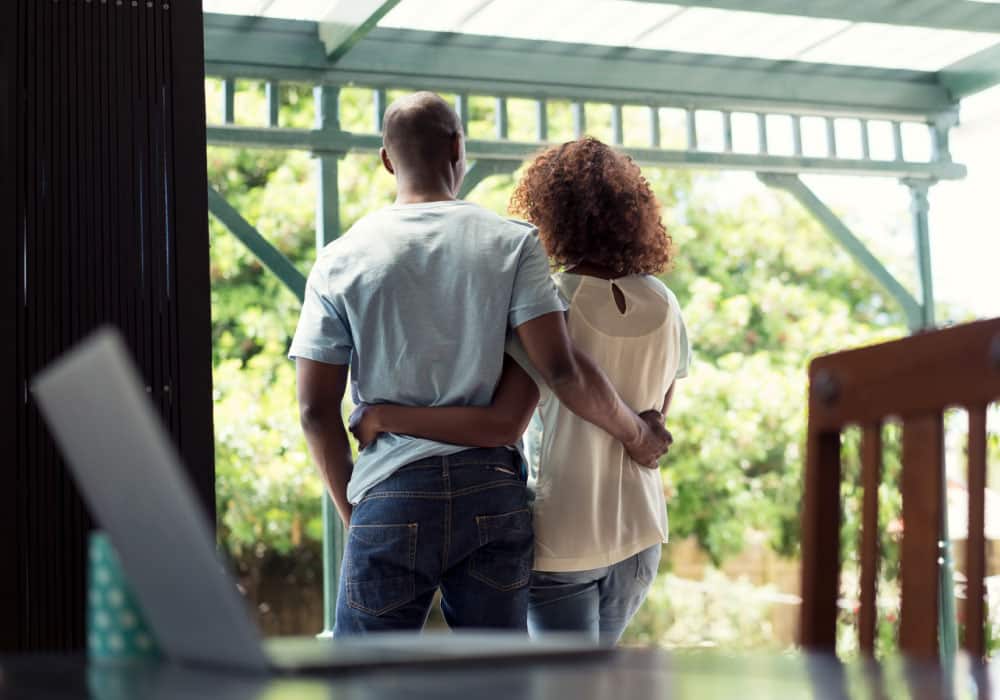 Life Guidance for:
(Re)Building Credit
Credit is factored into many decisions, including loan approvals, housing applications, insurance rates, and employment opportunities. To obtain the most favorable outcomes, it's important to understand the basics of credit scores and credit reports.
Compare Mortgages
There are a number of mortgage options from which to choose when buying a home. Each has different requirements and eligibility rules that can vary by state, county, family size, and lender.
Common Mortgage Types
Conventional Loan: the government doesn't insure this type of mortgage. If the loan is "conforming", it meets Fannie Mae or Freddie Mac requirements.
FHA Loan: the Federal Housing Administration backs these mortgages, allowing some leniency with credit score requirements and the down payment.
Jumbo Loan: this non-conforming loan finances mortgages that exceed Fannie Mae and Freddie Mac limits; for 2023, the conforming limit in Texas is $726,200.
USDA Loan: the US Department of Agriculture (USDA) backs these mortgages intended to help low- and moderate-income buyers purchase a home in eligible rural areas.
VA Loan: the department of Veterans Affairs (VA) guarantees the mortgage, which is available to service members, veterans, and eligible surviving spouses.
Scroll to see more details
General mortgage characteristics by loan type
Minimum Down Payment
Loan Limit
Fees/Insurance
Minimum Credit Score
Income Limits
Conventional
3-5%
$726,200
If down payment is less than 20%, private mortgage insurance (PMI) is added until you have sufficient equity
620
No
FHA
As low as 3.5%
Depends on county and household size
If down payment is less than 10%, mortgage insurance premium (MIP) is required for the life of the loan
580 or higher with 3.5% down
500-579 with 10% down
No
Jumbo
As low as 10%
None
Private mortgage insurance may be added depending on the down payment and lender
620
No
USDA
None
None
There is an upfront guarantee fee and there may be an annual fee
None but can vary by lender
Yes
VA
As low as 0% (depends on entitlement)
Depends on entitlement
Funding fee depends on down payment amount (waived for eligible borrowers)
None but can vary by lender
No
Fixed Vs. Adjustable
Other variables you'll need to consider are the rates and terms. You can pick between a fixed-rate or adjustable-rate mortgage — most commonly for 15- or 30-year terms.
Fixed-Rate Mortgage
This type of mortgage locks your interest rate in for the life of the loan.
During that time, the principal and interest payment will remain the same. If you pay insurance and property taxes through escrow, however, the total monthly payment can change.
Adjustable-Rate Mortgage
This type of mortgage adjusts the interest rate at set intervals.
For, example, a 10/10/10 Adjustable-Rate Mortgage is a 30-year mortgage whose interest rate adjusts after 10 years then adjusts a second time after another 10 years. To compensate for the uncertainty, ARMs typically offer lower initial rates.
Set A Preliminary Budget
As you can see, the mortgage type you choose will influence monthly and upfront costs.
Though costs vary, you'll generally incur the following expenses:
Monthly Costs
Mortgage payment (might include property taxes & mortgage insurance)
Maintenance
Utilities
Possible HOA fees
Upfront Costs
Earnest deposit (~1% of offer price)
Down payment (if applicable)
Closing costs and fees
Initial escrow deposit or prepaid items
Annual homeowners insurance premium
The earnest deposit is a payment you make after the seller accepts your offer, usually within three days. For conventional mortgages, such as those offered at A+FCU, you'll need to put at least 5% of the purchase price down. The remaining upfront costs typically run 3-5% of the purchase price.
Example
Scroll to see more details
Example showing the estimated cash needed to close for different purchase price amounts

| | Example One | Example Two |
| --- | --- | --- |
| Purchase Price | $200,000 | $300,000 |
| Earnest Deposit (applied toward closing) | $2,000 | $3,000 |
| Down Payment | $10,000 | $15,000 |
| Closing Costs | $9,000 | $13,500 |
| Estimated Cash To Close | $19,000 | $28,500 |

Home Loan Calculators
Want to estimate how much home you may be able to afford, compare 15- and 30-year mortgage costs, or see a side-by-side comparison of an ARM and fixed-rate mortgage?
The Homebuying Process
After examining whether the purchase makes sense for your budget and lifestyle, you'll take the following steps to get from start to finish. Let's dive in.
It's best to submit an application before you start house hunting to get a better idea of how much home you can afford. Depending on how soon you're hoping to purchase, you can request one of the following:
Mortgage Pre-Qualification
A pre-qualification considers information provided on your application — and sometimes your credit report — to determine whether you might qualify for a mortgage. This step is helpful in getting a general idea of how much you may be able to borrow in addition to determining which loan type is right for you.
Mortgage Pre-Approval
When getting pre-approved, a creditor will conduct an in-depth review that'll require verification of credit, income, assets, debts, employment, etc. A pre-approval is usually valid for 60-90 days and can help give you a competitive edge by showing you'll likely get approved, narrow your search, negotiate, and close sooner.
After submitting a mortgage application, lenders are required to provide a Loan Estimate, a three-page document that goes over important details. It outlines the projected terms, payments, costs, cash needed, etc. in an easy-to-understand format that can be used to compare loan offers.
Most buyers have limited experience with buying a home while real estate professionals work with clients regularly. Since the seller is responsible for paying real estate agent fees, you can enlist the help of a professional without worrying about having an out-of-pocket expense.
If you so choose, it's best to work with vetted agents who are fully licensed, actively engaged, and have been working in the industry full-time in recent years. The agent can provide clarity when you have questions, expand your search pool, speed up the buying process, provide helpful referrals, and negotiate on your behalf.
Next comes the moment you've been waiting for: house hunting. Talk to your agent about the advantages and disadvantages of a resale home, inventory home, or new build. You'll also want to make note of must-haves and preferences, including number of bedrooms and bathrooms, budget, location, etc.
If you're working with a real estate professional, they'll present the offer. The seller can accept, reject, or counter.
Once accepted, you'll enter a binding contract and will need to make an earnest deposit, typically 1-3% of the purchase price. Funds will be credited to your balance at closing.
You're encouraged to schedule an inspection shortly after signing a purchase agreement. Though an inspection typically costs a couple of hundred dollars, depending on the home's square footage, it's worth pursuing.
An inspector will conduct an in-depth examination of the home's physical structure and mechanical systems. Once complete, you'll receive a detailed report with photos and notes; address concerns before moving forward or walk away if needed.
Now that you've found a home, it's time to visit with your lender to provide information about the home and move forward with the process.
The lender will need additional documents for underwriting purposes. This will include the fully executed purchase agreement, along with proof of the earnest money deposit. They may also request updated versions of documents provided earlier, such as pay stubs and bank statements.
After that, the lender can move forward with arranging the appraisal, which determines the value of the home. This is important because it can impact the loan-to-value (LTV) ratio — the loan amount divided by the appraised value. There's likely a maximum LTV you can't exceed, and this number can affect rates and insurance requirements.
Once the underwriting is complete, the lender will reach out to schedule your closing.
You'll want to share that date with the seller to schedule a final walk through of the home and ensure any issues were addressed. At this time, you'll also want to purchase homeowners insurance.
Finally, you'll need to review and sign your Closing Disclosure, which should look similar to the Loan Estimate, at least three days before closing. If there are errors or you have questions, contact your loan officer immediately.
On the day of closing, you'll likely report to the titling company where you'll sign a long list of documents, including a Promissory Note. You can typically pay via wire or present a cashier's check.
The amount needed to close is included in the disclosure you receive prior. Soon after the payment has cleared, you'll be ready to get your keys and enjoy.

Free Pre-Purchase Coaching
Whether you're just considering buying, saving for a down payment, applying for a mortgage, or preparing for a closing, you can take advantage of coaching through BALANCE, a HUD-certified agency we partner with to help with all your fiscal needs.
Selling A Home
Are you preparing to sell your house? Take these steps to get top dollar for the sale.
Think Things Through
Before you dive in, look at your mortgage balance and find homes that have sold recently to estimate how much you'll net from the sale. Other things to consider may include your budget for necessary improvements, moving expenses, and fees for real estate services.
Hire A Professional
When you're ready to move forward, consider working with an experienced real estate agent who knows the market and can help you get more favorable results. While you'll need to pay a commission, it can be an investment that's well worth it. A professional will list the home, conduct an analysis of homes that have sold in your area, negotiate on your behalf, share their expertise, and refer services as needed.
Develop A Timeline
Do you have some flexibility, or is there a set deadline you need to meet? Your timing can influence the sale. For example, buyers generally favor purchasing during certain times of the year, such as the summer when kids are out of school. Additionally, a tight deadline could mean having limited buyer options if you don't have the time to make as many concessions.
Do Some Prep Work
It's recommended you purchase a pre-inspection to ensure there aren't issues you need to address before listing. Depending on the findings, you can make repairs and improvements or factor anticipated costs into the pricing. If you so choose, you can also make improvements that buyers generally like or give your front yard new life to boost curb appeal.
Set The Right Price
If you're working with a real estate agent, you'll want to discuss your pricing strategy before listing the home.
Pricing your home low can garner interest and bidding, driving the price up. Another approach would be to hire an appraiser, research sales prices for similar homes, and use market estimates to land on a comfortable price.
Stage & List
Buyers should be able to see themselves in the home, so it helps to remove personal items, like photos. Seek professional help or DIY to stage the home.
It's also beneficial to declutter to make the home appear more spacious and clean — and don't skip the high-quality photos. In today's world, most buyers start their search online.
Review Offers & Negotiate
You can accept, reject, or make a counteroffer. If you decide to counter, do it in writing and provide a limited response window. If you have multiple offers that are close, ask potential buyers to present the best offer or compare the details, such as the form or payment, closing date, etc. A real estate agent can discuss options and guide you.

Tips For Finding The Perfect Home
Make finding your dream home simpler and more efficient with these five tips to find the perfect home.
Helpful
Rates & Resources
To keep you from having to do all the math, we've provided rates & calculators for all kinds of situations.
Related Articles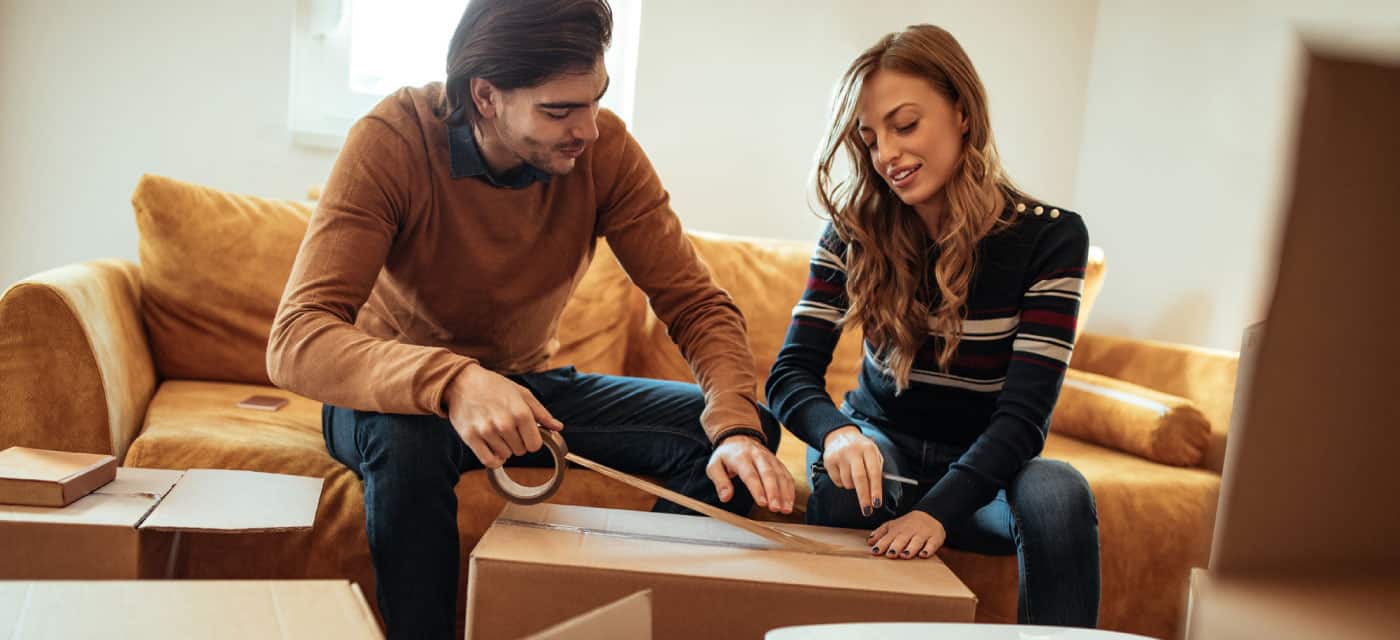 There's a lot to plan for when moving to a new place. Read our blog to see how you can save money during the moving process.
Are you ready to make a big move? See if building a new home is something you should consider based on these benefits and drawbacks.
Feeling confused about rates on loan offers? Here are key things to know about APRs.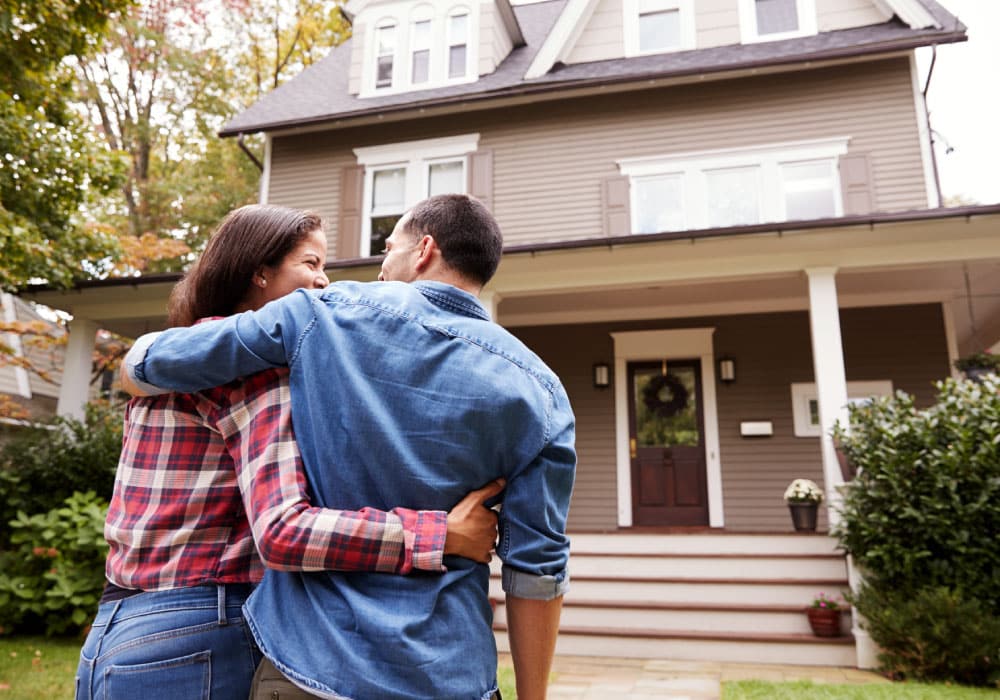 Buy Your Dream Home
Apply For A Mortgage
Take the stress out of homebuying – get the mortgage you need at a great rate and with lower fees.