The Dos & Don'ts Of Buying A Car
Make your car-buying experience a good one by going in prepared with these tips.
Whether you have your sights set on a new vehicle or a reliable used car, sealing the deal can be a stressful and intimidating process. Car salespeople make deals every day, while the average buyer will only negotiate the price of a new or used vehicle a handful of times.
That mismatch in experience between dealership and buyer can be troublesome, but there are things you can do to level the playing field and tip the odds in your favor. Knowing the dos and don'ts of buying a car can help immensely, and you'll find that list outlined below.

Life Guidance for:
Before You Buy A Car
It's easy to get swept into the excitement of buying a car if you're not prepared. Before you even start looking for a new ride, use these resources to narrow down your options, make informed decisions, and develop a plan.
The Dos Of Car Shopping
Let's start with what you should do when you go car shopping.
DO pull your credit report from annualcreditreport.com. Pull your credit report at least 60 days in advance to ensure there are no errors that would prohibit you from getting a loan approval.
DO your homework. The more you know about the vehicle you're considering, the easier it'll be to get a great deal. Check out the reviews, find the invoice price, and start your negotiations from there.
DO scrutinize the vehicle. Careful inspection is essential, especially if you're buying a used model. Check out the car thoroughly, and never drive away until you know what you're getting.
DO a thorough test drive. The test drive is your opportunity to see how the vehicle handles, so put it through its paces. Drive on the highway, head down the back roads, accelerate quickly, brake fast, and do everything you can do to test the vehicle.
DO negotiate one item at a time. Buying a car isn't a single negotiation; it's a series of smaller ones. Negotiate one thing at a time, from the price of the vehicle and the list of extras to the down payment size.
DO be prepared to walk out. If the dealer isn't living up to their end of the bargain, don't be afraid to walk away. There's another deal waiting just down the road.
DO negotiate on price, not the monthly payment. Always start the negotiations based on the cost of the vehicle itself. You can talk about monthly payments once you have the amount you want.
The Don'ts Of Car Buying
Now that you know what to do, it's time to look at the list of don'ts. Here are some things to avoid when shopping for your next ride.
DON'T fall for "special" offers. Those offers that land in your mailbox from time to time are less remarkable than they might appear. Sales and promotions are usually skewed in favor of the dealership, so don't fall into this common trap.
DON'T drive home until the financing is final. Never get behind the wheel until your loan paperwork is approved and the funding finalized.
DON'T get talked into extras you don't need. It's easy to get talked into extras, especially when a slick-talking car dealer is on the other side of the desk. So be prepared for the talk of extras, and stick to the features you initially identified.
DON'T forget to review your insurance costs. The monthly payment isn't the only expense you'll face, so be sure to check with your insurance company before signing on the dotted line. Don't just assume your new car will cost the same to insure as your old one did.
DON'T buy a car without thoroughly researching the price online. Websites such as True Car, NADA, and Kelley Blue Book, can help with appraising the value of trade-ins and can help someone identify a fair price for any type of new or used vehicle.
DON'T forget about your existing vehicle. Will it be a trade-in, or will you be selling it on your own? Usually the amount paid for used cars, when sold by an individual, is higher than the trade-in value. However, the ease of a trade-in can be alluring.
Summary
Buying a car can be an exciting experience, but it's easy to get taken for a ride. If you're not careful, you could pay too much and live with that mistake for years to come. Knowing the dos and don'ts of car buying before you get to the dealership can help you avoid those costly mistakes and drive home in the car of your dreams.

Car Shop With Confidence
Apply For An Auto Loan
Auto financing shouldn't be a hassle. Drive away with the best loan for your new vehicle.
Related Articles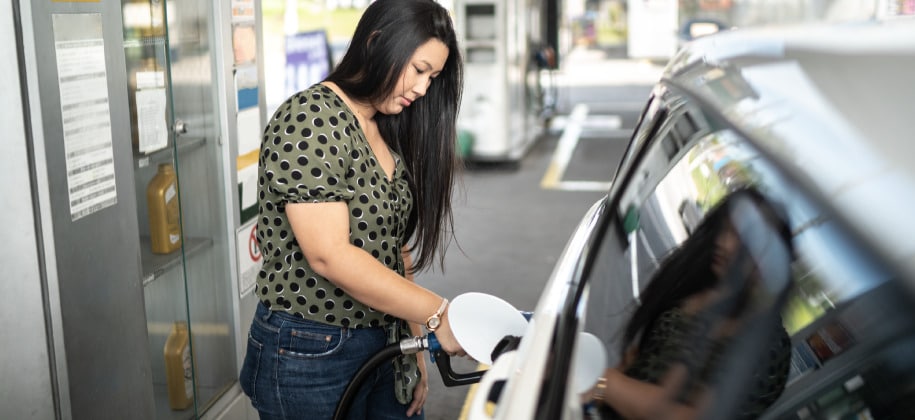 Don't let rising gas prices keep you at home. Discover little ways to save big at the gas pump.
Feeling confused about rates on loan offers? Here are key things to know about APRs.
Buying a car strictly at the dealership is a thing of the past. Shop for your car online with ease from anywhere using these tips.