Protecting Yourself Against Digital Fraud
Be alert to the fact that scams exist and learn what to look for when dealing with digital predators.
If you're like most, there's hardly a moment in which you're without a mobile device. With the rise of technology, smart phones and tablets are a part of everyday life. For this reason, it's important to be vigilant when it comes to protecting yourself against fraud.
Scammers are sophisticated social engineers and target people of all backgrounds. Their goal? Steal your personal and financial information. Take these precautions to keep your funds safe.
5 Tips To Protect Yourself
Don't Save Payment Info
While it's great to take advantage of sites and apps that make online shopping super convenient, it's wise to opt out of saving your payment information in them. This will give you a tad more work at checkout, but you won't have to worry about someone accessing your account and making fraudulent purchases if your password is compromised.
If you can't handle the inconvenience of not saving payment information, use a credit card. They tend to offer better protection against fraud and usually only hold you responsible for a small amount, if any.
Suspicious Texts
Smishing, spam text messages and text scams, are on the rise. If you receive a text message from an unknown sender, it's best to delete it. Most likely, it's a scammer trying to steal your personal information with promises of anything from free prizes to free trial offers.
Also, scammers are sending fake SMS messages regarding possible fraud that appears to be coming from your financial institution. Be on guard, know what to look for, and always call the number on the back of your card if you're concerned about possible fraud. Don't respond and never give, or "verify", personal or account information via text or phone – any number can easily be spoofed.
Check Your Account History
It's important to check your account transactions frequently to make sure there aren't any you don't recognize. If you miss the window your financial institution requires to report suspicious activity, you could end up losing money. Use your financial institution's mobile app to easily monitor account activity and suspend your card if it's lost or stolen.
Add an extra layer of protection to your A+FCU account by downloading the A+ Card Guard App to receive real-time alerts about possible fraudulent activity on your debit card. You'll be able to suspend your card and set up transaction alerts to review certain purchases made.
Use Safe ATMs
If you have extra time, find an ATM located at your financial institution. Those are typically checked daily to make sure they're working properly and haven't been tampered with. Since ATMs aren't tamper-proof, getting cash back at stores instead of using stand-alone machines is always ideal if you're able.
Look at the machine before putting your card in. If the card reader sticks out from the body of the machine, shake it to see if it comes off or if it's been separately attached. Skimmers are devices used by fraudsters to collect debit card numbers in order to create counterfeit cards.
Hide Your PIN
Cover your PIN whenever you're entering it on a PIN pad and never share your PIN number with someone else. Fraudsters use cameras and skimmers to duplicate cards, withdraw money, make purchases, and attempt to access your account.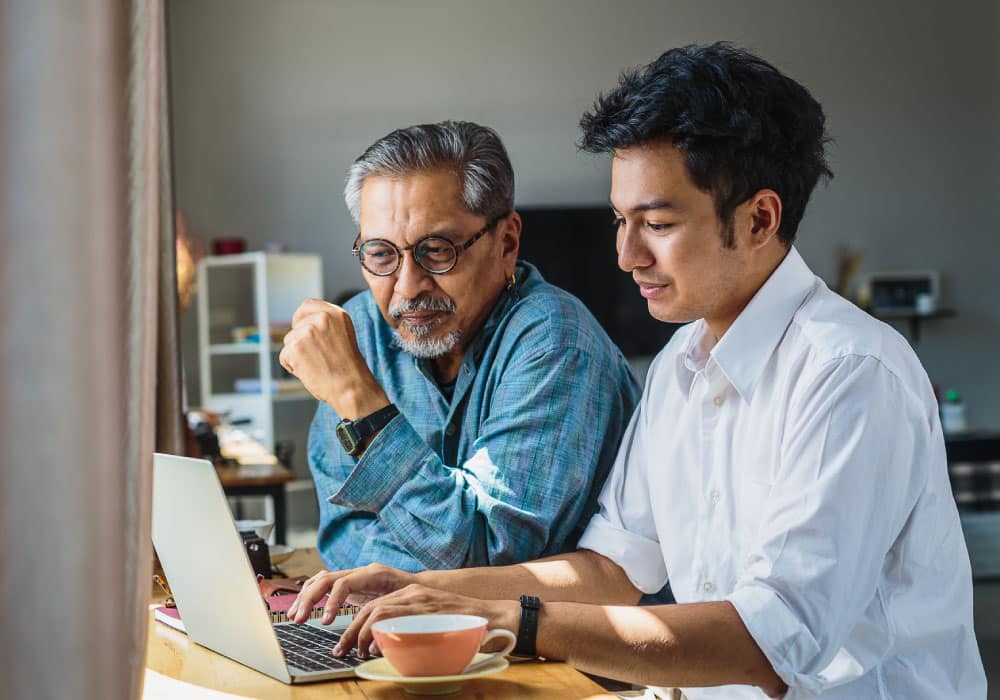 Life Guidance for:
Fraud Protection
You work hard for your money. We want to help protect it by sharing tips to help recognize scams, deter fraudsters, and take appropriate action if you fall victim.
Related Articles
What do you do if your personal information is stolen? Use this checklist to help make recovering from identity theft easier.
Tax season can be a stressful enough without needing to worry about recovering from tax-time scams. Here's what to look for and how to protect yourself.
Identity thieves are hard at work year round, but they're especially active during tax season. Take preventative measures at tax time to minimize risk.