Fraud Alert: Romance Scams
We've seen an increase in the number of members falling victim to these romance scams. Follow these tips to avoid falling victim to a romance scam.
It's a tale as old as time. You get to know someone. You fall in love. They ask you to wire $15,000 to help them with some money troubles. Wait… what?
Romance scams are nothing new. But with online dating, it's become easier and easier for scammers to target those looking for love.
According to the FBI's Internet Crime Complaint Center, in 2017, there were at least 15,372 victims of confidence/romance scams nationwide with total losses over $211 million. This averages to about $13,751 in losses per victim. In Texas, there were 21,852 victims of internet crimes (not limited to romance scams) for total losses of over $115 million – an average of just over $5,000 per victim.
In general, romance scammers tend to target older women and those who have been recently divorced or widowed. They create a fake dating profile with fake images and limited information. They'll usually wait for you to make the first move and after months of talking back and forth (sometimes even on the phone), they'll ask you for money. If you give them money, they'll ask for more. Then, they'll disappear.
Scammers know what they are doing. They have scripts to follow and they'll find romantic passages from the internet to use in emails. They do their research and find out if you have money and how much. If you question them, they'll play on your emotions and make you feel guilty for doubting them.
We've seen an increase in the number of members falling victim to these romance scams. Each is a little different. Some of the scammers ask for money to be wired to a friend or a bank overseas.
The one we've seen more frequently lately involves the scammer asking for your online banking login information to "send you money". They wire you money (typically stolen from someone else's account) and ask you to immediately withdraw it and send it to a "friend" or "agent". Because they used your online account, the funds appear to be coming from you. Once the other "victim" realizes their money has been stolen, they report it and our members are out large sums of money.
Tips To Avoid Falling Victim
Never give anyone your online banking information. Anytime someone is asking for your account information or online banking credentials, they are trying to steal your money.
Never send someone you've never met any money – especially overseas. Do not wire them money. Do not allow them to wire you money.
Ask to meet them. If they delay meeting in person, be extremely cautious if you decide to continue talking with them.
Do not let them pressure you. Scammers will put pressure on you to act fast by saying there's a medical emergency or that they're stuck in customs. Again, you should never send someone you've never met money – especially overseas.
Steps To Take
If you think you've fallen victim to a romance scam, follow these steps:
Cut off all contact with the scammer immediately
If you provided online banking information, immediately change your passwords
Make copies of email conversations and any messages
Report the fake profile (if it's still on the dating site)
Contact A+FCU and other financial institutions to report the fraud and put stop payments on any checks or wire transfers in or out of your account
Being aware of scams is the first step to preventing fraud and financial losses. You should always be cautious when dealing with online dating sites. If something seems off or too good to be true, trust your gut.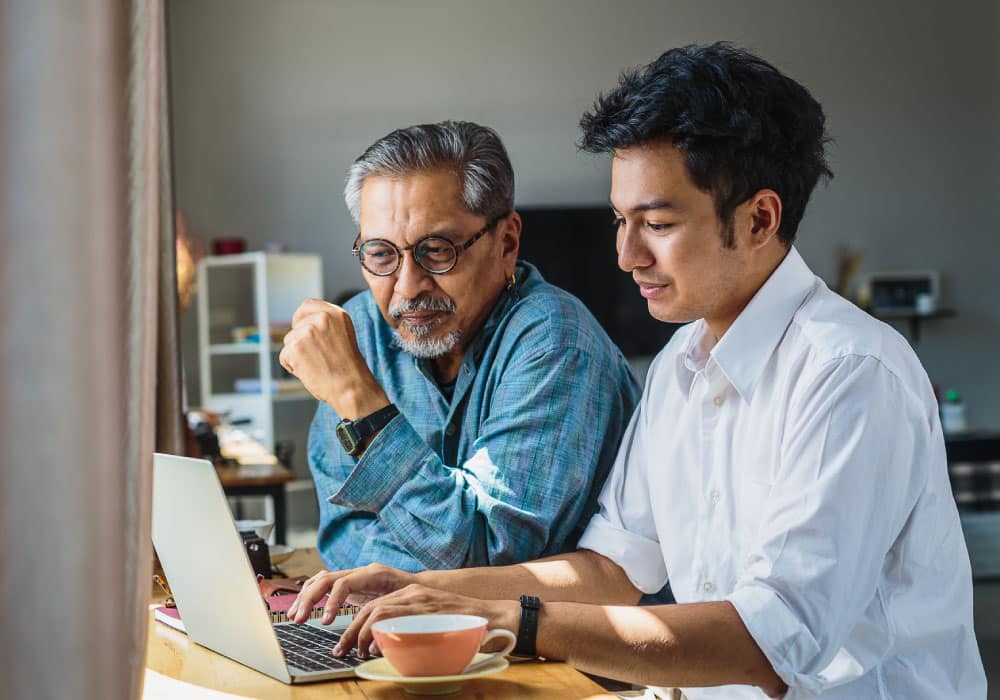 Life Guidance for:
Fraud Protection
You work hard for your money. We want to help protect it by sharing tips to help recognize scams, deter fraudsters, and take appropriate action if you fall victim.
Related Articles
Technology has revolutionized the way we manage our finances. While it's made banking convenient and efficient, it also comes with risks.
Are you receiving enticing offers for your student loans? Know the warning signs to avoid becoming a victim to scams.
Looking for a little extra protection for your home and wallet? Steer clear of home warranty scams with these tips.