Understanding Your Loan Estimate
In the market to buy a home? Understand the ins and outs of the loan you're getting. Here's what you need to know about Loan Estimates.
When shopping for a mortgage, you want to ensure you understand the ins and outs of the loan and that you're getting the best deal. After applying for a mortgage, each lender will provide you with a three page document known as the Loan Estimate.
The Loan Estimate presents the home loan information in an easy-to-read format, complete with explanations. It can also help with comparing offers with the same loan amount and term. Watch our video for a full breakdown of your Loan Estimate and continue reading for more details.
Loan Estimate Details
Here you'll verify that your personal and property information is accurate to avoid needing to make corrections later on. Make note of the expiration date and if your rates will be locked for a set period – it's possible terms can change before closing.
Loan Terms
The brief overview of the loan terms will include the loan amount, interest rate, and monthly principal and interest payment. Double-check that the loan amount and down payment equal the home's sale price.
You'll also see if the lender charges a fee for paying off the loan early or if your loan has a balloon payment. This is usually a larger payment due at the end of the loan term.
Projected Payments
Depending on your loan type and down payment, you might see your projected payments broken down into two subsections of time. One period will show payments with mortgage insurance. Once the balance reaches a certain percentage of the homes value, mortgage insurance is removed, thus the payment decreases.
The payment calculations then show your estimated principal and interest, mortgage insurance, and escrow payment. Your lender can collect property taxes and homeowner's insurance payments monthly, make payments when due, and adjust how much is collected annually as costs change.
Costs At Closing
At closing time, you'll pay more than just your down payment. The estimated closing cost includes your down payment, lender fees, and third-party charges. In general, closing costs run 3-5% of the loan amount.
Loan Costs
Page two breaks down all your closing costs. The origination charges include the lender fees – the most crucial while comparing loans. The lender controls this section and can itemize multiple fees or include everything on one line. The main number to pay attention to is the total at the top of the section.
Next is a list of services that are provided for you and ones you can shop for. You'll want to note the cost of the services you can't shop for since those are services chosen by the lender. The costs listed under the services you can shop for may vary, especially if you shop around to maximize savings.
Other Costs
There are certain prepaid costs that lenders need to collect upfront, including homeowner's insurance, mortgage insurance, interest, and property taxes. How many months' worth of expenses can vary and can add up. Other costs might include things like HOA dues and government fees.
Calculating Cash To Close
The estimated cash to close is how much you're expected to pay at closing with deposits, adjustments, or seller credits factored in. Typically you'll need a cashier's check or wire transfer at closing.
Additional Information
You'll be given your loan officers contact information, company name, and licensing information.
Comparisons
To compare other offers, you're given the measurements of the total amount you'll pay in five years as well as what portion will go to the principal balance. You'll also see the Annual Percentage Rate (APR) and Total Interest Percentage (TIP).
The five-year cost estimate is a great tool for comparing offers with the same loan amount and term.
Moving Forward
When ready, you'll express your intent to proceed with the loan by signing documents provided to you with the Loan Estimate. Your loan officer will likely request additional documents – if any information about your loan changes then you'll receive a new loan estimate.
Keep in mind, you'll receive a closing disclosure three days before your scheduled closing. These documents will look similar to the Loan Estimate and will have the final numbers to close on your home.
If you have any questions or notice any discrepancies, speak to your loan officer immediately.
Home Ownership Coaching
Buying a home is a big step. Our financial partner, BALANCE, has free resources for you to get the guidance you need.
For educational and informational purposes only. Normal lending criteria apply. All loans subject to credit approval. APR = Annual Percentage Rate. Program, rates, terms, and conditions are subject to change without notice. NMLS #405608. EHL logo.
Related Articles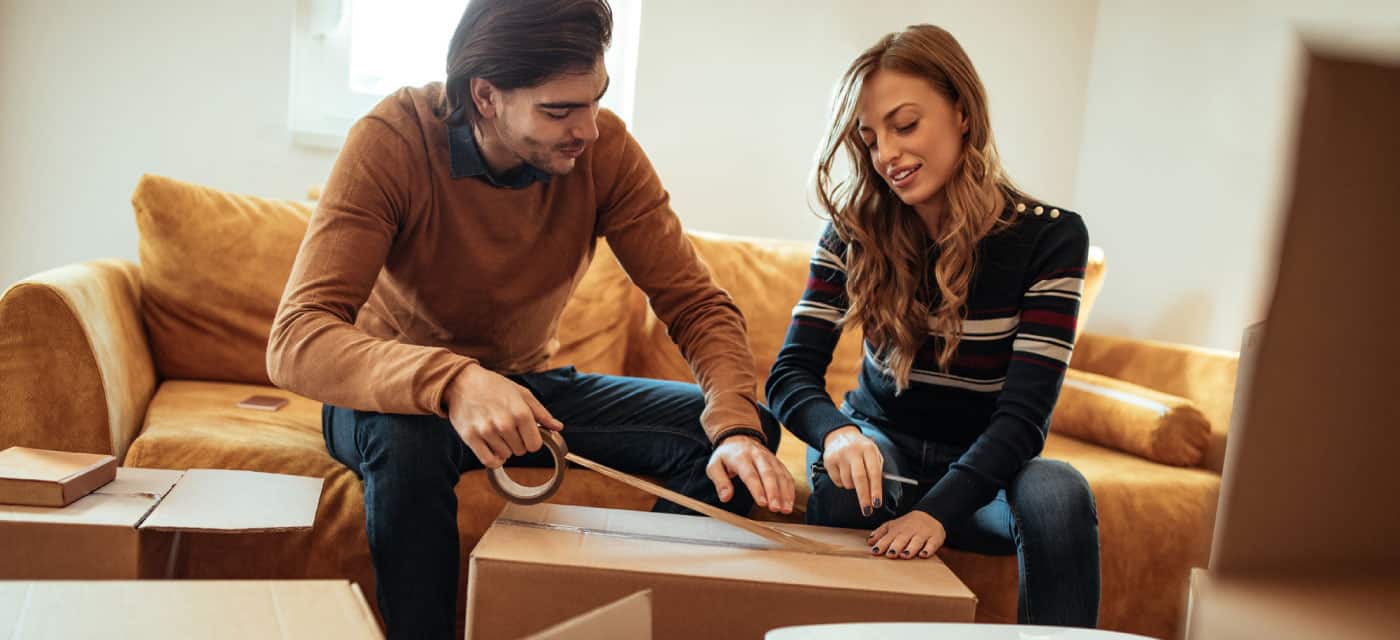 There's a lot to plan for when moving to a new place. Read our blog to see how you can save money during the moving process.
Are you ready to make a big move? See if building a new home is something you should consider based on these benefits and drawbacks.
Feeling confused about rates on loan offers? Here are key things to know about APRs.