The Latest On Social Security Benefit Increases
In 2023, millions will see an increase in Social Security benefits thanks to a cost-of-living adjustment meant to offset inflation. Here's the latest.
We have good news for individuals receiving Social Security benefits and Supplemental Security Income (SSI) payments. Approximately 70 million Americans will see an 8.7% increase in 2023.
On average, Social Security benefits will increase by more than $140 per month starting in January.
Federal benefit rates increase when the cost of living rises, as measured by the Department of Labor's Consumer Price Index (CPI-W). The CPI-W rises when inflation increases, leading to a higher cost of living. This change means prices for goods and services, on average, are higher. The cost-of-living adjustment (COLA) helps to offset these costs.
COLA notices were distributed throughout December to retirement, survivors, and disability beneficiaries along with SSI recipients and representative payees. If you didn't receive a notice via mail, you can securely obtain your Social Security COLA notice online using the Message Center in your personal my Social Security account.
"Medicare premiums are going down, and Social Security benefits are going up in 2023, which will give seniors more peace of mind and breathing room. This year's substantial Social Security cost-of-living adjustment is the first time in over a decade that Medicare premiums are not rising and shows that we can provide more support to older Americans who count on the benefits they have earned," Acting Commissioner Kilolo Kijakazi said.
You can find more information about the 2023 COLA here.

Life Guidance for:
Retirement
Long-term financial security is important. Use our resources and tools to set goals and develop a plan to secure your retirement.
Related Articles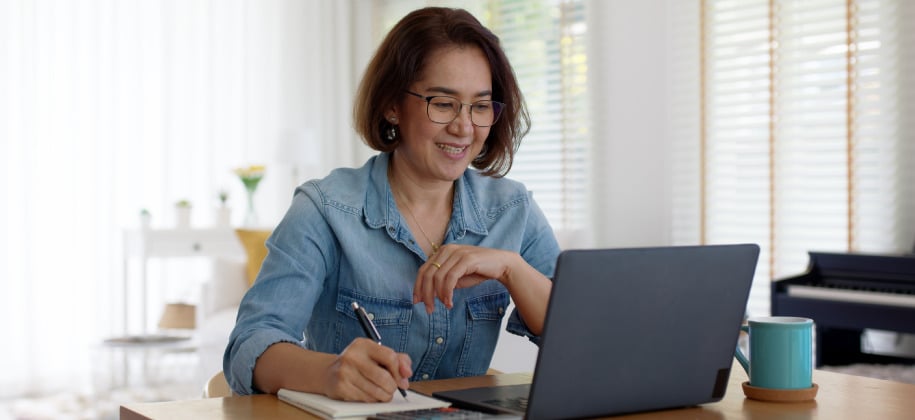 Start planning now for how you want to spend your time during retirement and use these tips to help create a retirement budget.
Retirement might seem like a far off dream of yours, but it's never too early to create your financial plan. Get started with these helpful tips.
Saving for retirement without a 401(k) can be challenging, but it's not impossible. Explore different ways to reach your retirement goals.