Ideas For Vacationing On A Budget
Ready to get away? Start planning your next vacation with these tips to help you stick to a budget without sacrificing any of the fun.
Holiday vacations are a great way to experience new places and create priceless memories you'll remember forever. From Europe to Fiji, to resorts or campgrounds, everyone vacations differently. And the best part? You don't have to go halfway across the globe for a quality vacation. You can enjoy an unforgettable vacation for a fraction of the price if you do some research and take advantage of offers and deals.
First, download a vacation planner app. For example, Wanderlog lets you input all your flight, hotel, and activity information in one place, creates a trip itinerary and records everything on an interactive map. You can also share your detailed plans with any friends traveling with you. Other planning apps you may want to try are TripIt and Roadtrippers.
Vacation On A Budget
Airbnb Or Vrbo
Instead of automatically thinking of hotels, consider Airbnb or Vrbo. Both services, which you can use online or in their app, let you search for thousands of places to stay worldwide. Townhomes, condos, apartments, houses, guest homes, and even single rooms are listed as options. In Hawaii, for example, you might find an ocean-front listing for half the cost of what a beachside hotel would charge. Make sure you look at the cost breakdown, as different owners charge different fees. Once in a while, you'll see an inexpensive per-night charge but a $450 cleaning fee hidden in the fine print.
Bring Food
Even if you stick to fast food, eating out for every meal adds up incredibly quickly – and if your family is large, the cost is even higher. A good solution that can save a lot of money is bringing food. Snacks and sandwiches are easy to prepare and budget-friendly. You can eat them in the car on a road trip, at the beach, while hiking, or whatever it is you're doing. Book a place with a kitchen so you can buy groceries for your trip. Depending on the length of your stay, the size of your group, and your location, hit up a local membership store like Costco or Sam's Club to get more food for less. A good plan could include dining out once a day while eating groceries the rest of the time. Again, depending on the length of your trip, this tip could save you a significant amount.
Camping
Hotels are nice, but have you ever tried a good campground? They're undeniably cheaper than a hotel, and there are campgrounds that are much more than just a fire pit and picnic table. Playgrounds, pools, nice showers, food trucks, and well-maintained lakes are just some of the features you can find. Add a little "glamping" to your trip and bring some cheap cots to feel more like you're on a bed. Bring battery-powered LED lights and stick them to the inside of your tent; set up a hammock under a tree; invest in comfortable camping chairs (some even recline and have footrests); bring battery-powered fans for extra comfort (or space heaters for cold nights); set up a large canopy cover for your food area. Finding a campground next to a recreational lake, river, or beach adds tons of extra fun and playtime for you and the kids. Who needs a hotel?

Travel Hacks For Vacationing With Kids
Planning a family vacation with kids can come with challenges. Read our blog for tips to help you plan, prepare, and maximize your time together.
Price Bidding
If camping isn't your thing, there are still ways to get hotels on a tight budget. Through Priceline, you can bid on hotels and book for less. Just enter the city you want to visit and the radius you're willing to stay around it, the star rating of what you're ready to accept, what you want to pay per night, and set a few other filters. The site will come back with a rejection because your price was too low or your parameters weren't met, or it will book you at a hotel that meets your requirements. The catch is that you're committing to stay in what they give you. The considerable upside, however, is that you can save a lot of money.
Gas & Cashback Apps
If you're driving to or around a destination, you'll have to budget for gas, which can be expensive. Gas apps like GasBuddy and GasGuru will show you the gas stations in your area or route and their prices. Cashback apps like Upside also are helpful because you'll get a percentage of your gas purchases back as straight cash. Upside also gives you cash back for all sorts of other things you may be spending money on during your trip.
Free Activities
Once you're at your destination, you don't always have to book pricey tours to have fun. Do some research and you'll find plenty of free or low-cost activities. National parks are affordable and have countless hiking trails; many beaches have trails, long piers with fun sightseeing, free fire pits for a bonfire, and free volleyball nets. You can even find free or low-cost museums, children's play centers, and many more options. Don't forget to check Groupon, where there are deals on many different activities and places to visit.
Summary
As you can see, summer vacation doesn't have to equal expensive. With research and planning, the potential savings are enormous. A trip that'll give you fun family memories forever – without breaking the bank!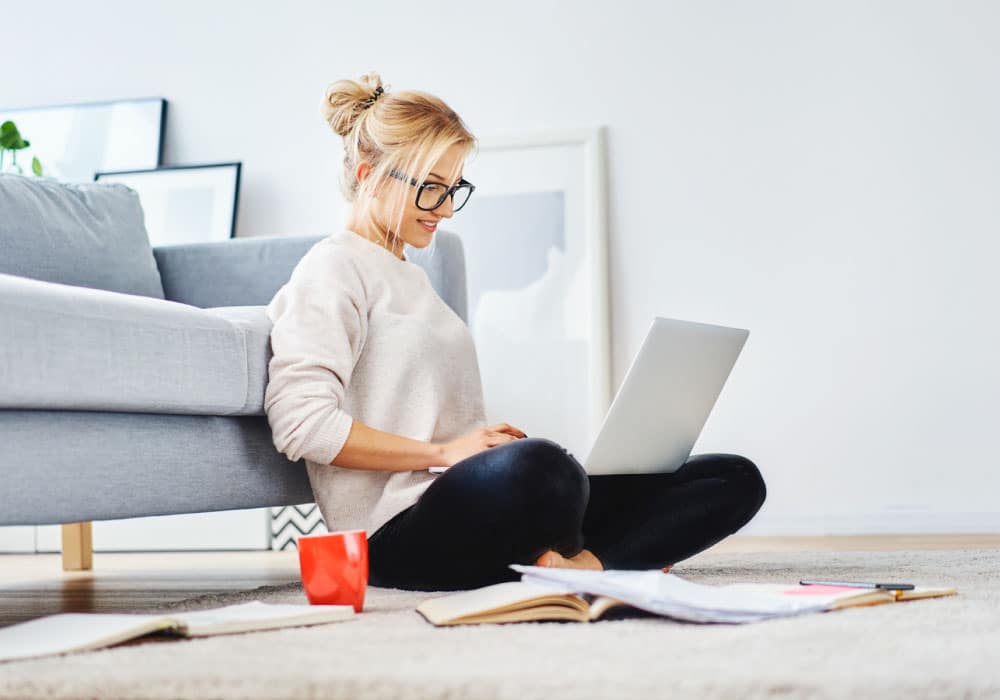 Life Guidance for:
Budgeting
Ready to take control of your finances? See what steps to follow to develop a spending and saving plan and follow through on it.
Related Articles
Technology has revolutionized the way we manage our finances. While it's made banking convenient and efficient, it also comes with risks.
A financial check-up is just as important as a physical. Learn how to evaluate fiscal matters to gauge your financial wellness.
Fall is the perfect time to check in on and evaluate your personal finances. Use these helpful tips to end the year strong and pave the way for future success.