How Much Home Can You Afford?
Can you afford your dream home? Use these tips while home shopping to help avoid overextending yourself once you've purchased your home.
Dreaming of buying a new house? Whether it's your first or one of many, it's fun to think of building, designing, and decorating. However, one thing you don't want is to find out you can't afford your home while in the process of buying or after purchasing it. According to a 2019 report, the average American can't afford a home in 70% of the country. Parts of the U.S. report that median home prices are more than the average wage earner can afford; in some cases, it's over 100% of their income.
Avoid overextending yourself with the following tips:
Evaluate Your Budget
When evaluating your budget, make sure you only take into account income you receive on a consistent basis, such as your salary and investment income. For loan purposes, you may be able to add commissions or overtime into your income as long as you can show a history of receiving it.
A general rule of finding a home is that your monthly payment shouldn't exceed 28% of your gross monthly income. While these are the general guidelines, there could be extra wiggle room in your budget if you have little debt or sizeable savings.
This is a good starting point, but you'll want to consider your entire financial situation when determining how much home you can afford. Remember that owning a home or purchasing a bigger one will likely increase your bills, and items like a pool will require additional maintenance.
Use this calculator to determine how much you can borrow based on your income, purchase price, or total monthly payment.
Assess Your Debt
When factoring additional debt into a mortgage payment, it's recommended you use the 43% debt-to-income ratio or DTI rule. This means your mortgage, auto, and other debt payments shouldn't exceed 43% of your gross monthly income.
Here's the formula for calculating your DTI:
You can also use this calculator to help you simplify it.
Calculate Your Down Payment
How much you're able to pay toward the down payment will impact your future monthly mortgage payments. Just like with other loans, the more you put down, the lower your payments will be.
While putting 20% of the purchase price down can help reduce costs, it's not a requirement for many programs. Conventional loans, like those offered at A+FCU, will usually require a 5% down payment but will have Private Mortgage Insurance (PMI) added to the loan.
Use this calculator to determine your monthly payment total compared to your annual income and down payment.
Research Ways To Save
Saving money is important when purchasing a home. You're going to need funds for a down payment, closing costs, monthly payments, and even furniture and decorations. If you don't already have a budget in place, start tracking your spending and consider making a long-term budget.
Remembering these tips and setting realistic expectations will help you get the home of your dreams without going over budget. Ready to get started? Apply today for a mortgage pre-approval and let us know if you have any questions.
Related Articles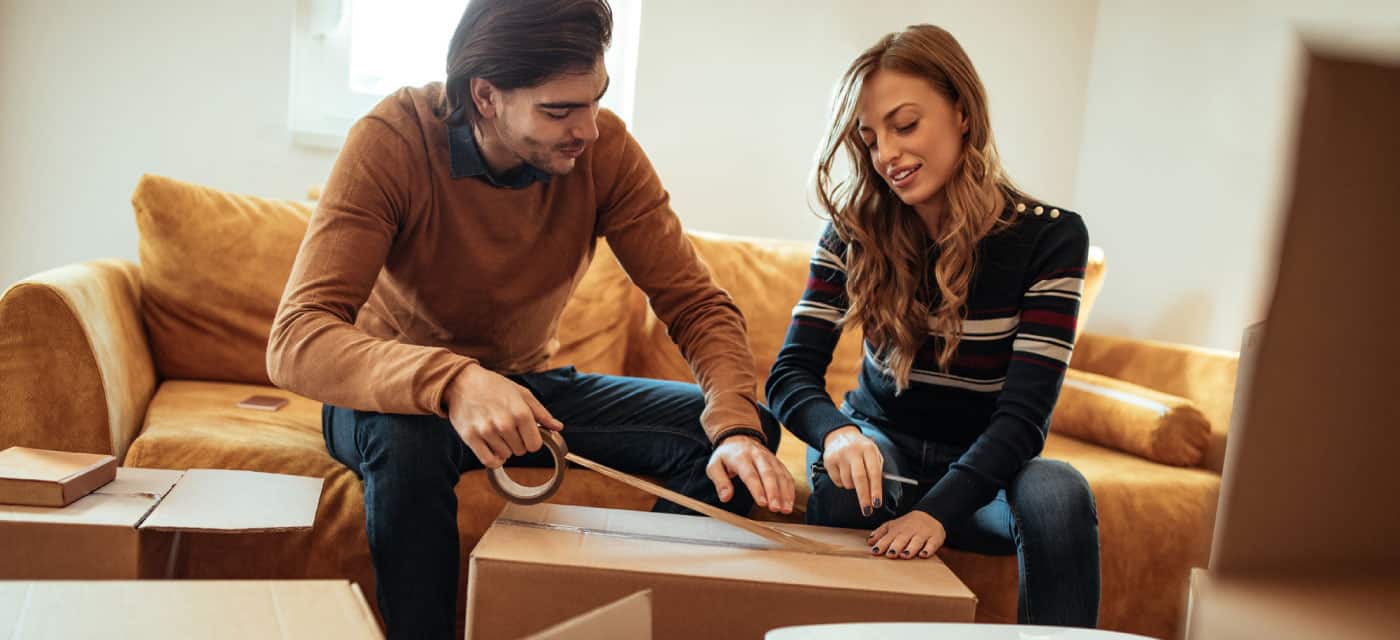 There's a lot to plan for when moving to a new place. Read our blog to see how you can save money during the moving process.
Are you ready to make a big move? See if building a new home is something you should consider based on these benefits and drawbacks.
Feeling confused about rates on loan offers? Here are key things to know about APRs.