Back-To-School Shopping & Budgeting
With school almost in session, it's the perfect opportunity to use supply shopping to teach your kids about budgeting and needs versus wants.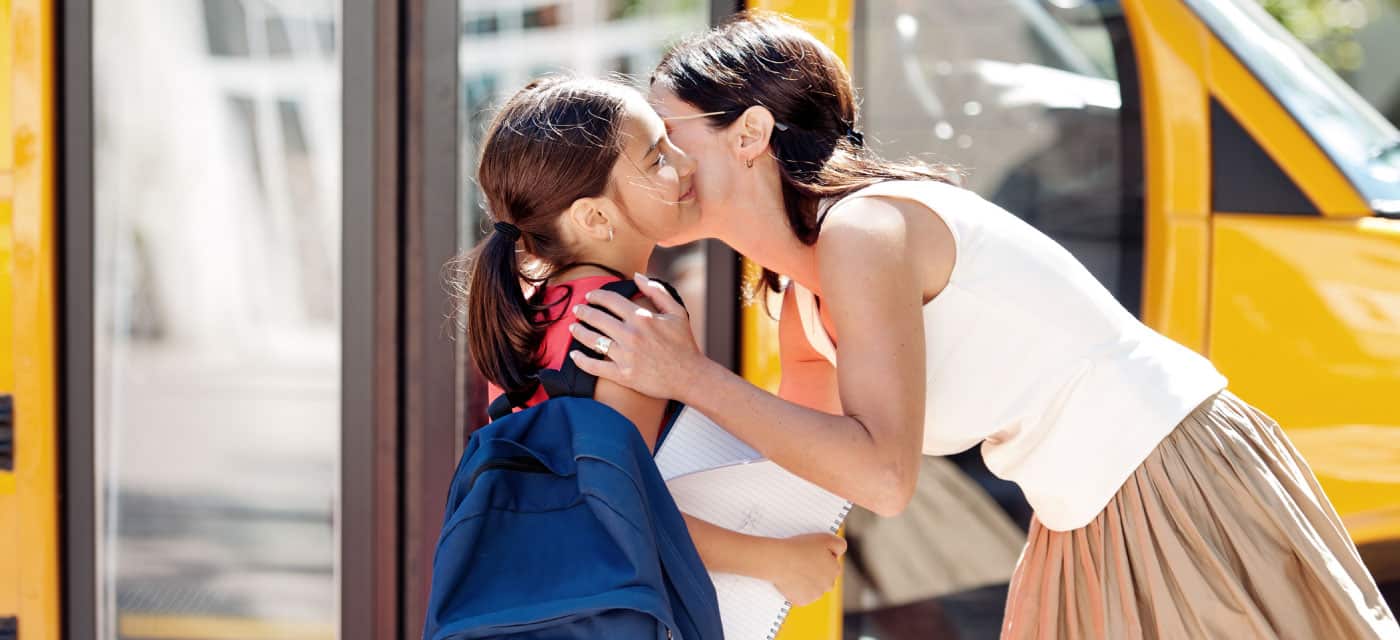 It's back-to-school time and that means it's time to get your school supplies ready! This is also a great chance to teach your kids about budgeting and the importance of prioritizing what you need, not what you want. This may not work for kids of all ages, but if they need extra help with math or counting money, you can use it as a teachable moment.
Use this Back-To-School Shopping Budget Worksheet with kids and teens to help them prepare their list, compare prices, and review their spending.
Top Back-To-School Budgeting Tips
Develop The Rules
Determine the child's budget – make a reasonable estimate based on how much you have spent in the past.
What items need to be prioritized?
Will they have free reign on their purchases or do they need your approval?
Establish Their Spending Limit
You'll want to share the budget with them. Make sure they understand they can't spend more than what's given to them.
Give them cash so they see the funds decreasing as they spend it.
Assess What's Needed
Sit down with your child and go over all the required school supplies.
What items do they already have? Go through their supplies from previous years; can any be reused? Point out that by reusing items they can apply the money they would've used to purchase something else.
What do they still need to buy?
What non-required items do they want to get? For example, do they need a new backpack or new clothes?
Develop Their Shopping List
Have them write down what they need to buy and explain how following a list will help them stay on budget. If they want to purchase something that's not on the list, let them know they'll either have to trade off with an item that is or come up with a good reason to purchase it.
Go through ads to comparison shop. Also, check for coupons while shopping to find the best prices. Demonstrate and talk to them about the benefits of comparison shopping.
Encourage them to write down the best prices and the store by the item on their list. For example, if store one has notebooks for $0.25, have them write the price and the name down on the list next to notebooks.
Have Them Organize Their List
Where do they need to go? Can they get multiple items at one store?
If they need to go to multiple stores, does the savings justify driving around? Talk about how multiple trips or longer distances impact fuel costs.
Get Ready, Get Set, Shop
Tell them that you'll be there to help them, but they'll be making their own decisions. You can step in as needed to help guide them, but you want them to learn from their decisions – good and bad.
Of course, if you know they're making a poor decision, talk with them about it in the moment. Ask them to explain their purchase.
Take advantage of tax-free weekends. This can help them get the most out of their budget.
At the store, let the child lead the way the entire time.
Emphasize the importance of following their list. Have them cross off the items as they purchase them.
Make sure they take prices into account to avoid going over budget.
If they find something they want to buy that's not on the list, talk with them about needs and wants. Remind them that they have a limited amount of money to spend. What's more important for them to buy?
Checkout
Before checking out, walk through their decisions with them. Ask them to go over their purchases.
Have them pay with cash so they can get used to counting money.
Review
After all their stuff is bought, review their purchases with them.
Ask them some questions about what they learned. What was the hardest part? What was the most expensive?
If they ended up under budget, encourage them to put that money into savings.
Related Articles
Don't know what to do this summer? Lucky for you, there's plenty to do in Austin without breaking the bank.
Don't let your family vacation stress you out. Instead, use these tips to maximize fun and relaxation.
Need a getaway that doesn't break the bank? Plan your next trip with these tips to help cut cost while adding more fun!