5 Ways to Save Money While Moving
Moving is expensive, so it's important to have a game plan and prepare as much as possible to save money while moving. Keep reading to learn our tips and tricks for being a financially savvy mover.
It's important to have a game plan and prepare as much as possible to save money while moving. HomeAdvisor says the cost of moving locally for a four bedroom house is between $918 and $2,565 or $1,718 on average. The cost of moving out of state ranges from about $2,600 to $6,900, depending on the distance and weight of your items.
How can you ensure you have enough money to move and enjoy your new home? Keep reading to learn our tips and tricks for being a financially savvy mover.
Save While Moving
Create A Moving Budget
Having a budget for day-to-day life is important, but did you know it's also a good idea to make one for moving? Use a template or make your own budget based on your needs. Think of expenses like:
Additional moving fees
Gas
Meals on the road
Packing materials
New insurance
Recycle Packing Supplies & Boxes
Thinking about paying for packing boxes is frustrating, but have no fear – there are plenty of ways to find cheap ones!
See if any of your friends or anyone on your social media has moved recently; they might have some extra boxes they are willing to give to you.
Check donation sites like Craigslist or Facebook Marketplace to see if anyone is giving any away. Start checking daily as soon as you are ready to begin packing because people will post them up daily. You can call local grocery stores and liquor stores too to see if they can save boxes for you.
Also see what other storage options you have lying around your house. Try packing bedding in garbage bags and non-breakable items in totes or purses from your closet.
For packing materials like tape and markers, try your local dollar store first to see if they have anything that will be a cheaper option.

Life Guidance for:
Buying A Home
Homeownership can seem like a never-ending journey. Let us help you navigate everything from buying and selling a home to understanding mortgage products and refinancing.
Sell Unwanted Items
If there are any unwanted or unused items in your home, consider putting them up for sale or donating them before you pack them away. eBay, Craiglist, Facebook Marketplace, or a yard sale are all great options for selling belongings at a discount price.
Donating your items won't necessarily give you instant money, but you will save on moving costs with less items and you can sometimes claim a charitable deduction on your taxes.
Be Smart About Utilities
Make a list of all the utilities you need to cancel at your old home and turn on at your new one so nothing is forgotten. Call the companies at least two weeks prior to moving to ensure everything will be complete when you need. Ask if you are getting any deposits back and if you need to return any equipment and also provide them with a forwarding address.
If it's a monthly service, like a landline or cable provider, it might be worth it to cancel early to avoid paying for part of a month you won't be there. Reach out to them two months in advance to see if they can provide any discounts or to decide what the best route will be.
Weigh Cost Of Hiring Movers
Hiring a moving company may be necessary depending on how far you're moving or how many items you're packing up, but it can take a big chunk out of your budget.
Consider making multiple trips if you're moving close by, using multiple vehicles (bonus points if you have a friend with a truck!), or asking friends to help you load up a moving van.
Summary
Following these steps will hopefully save you money while moving and give you more funds to spend on your new home.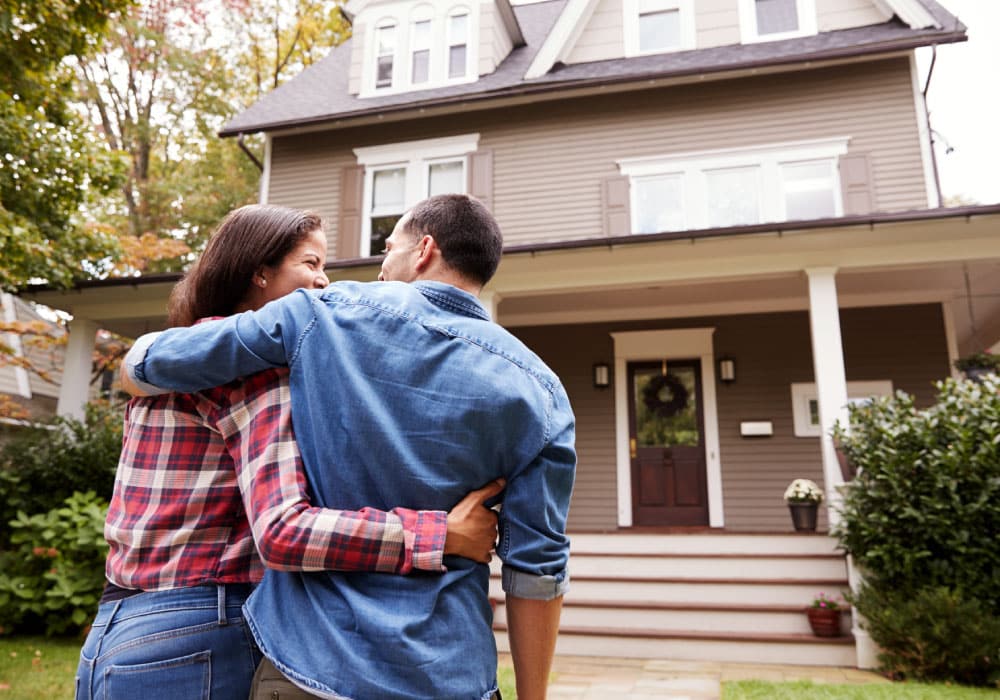 Buy Your Dream Home
Apply For A Mortgage
Take the stress out of homebuying – get the mortgage you need at a great rate and with lower fees.
Related Articles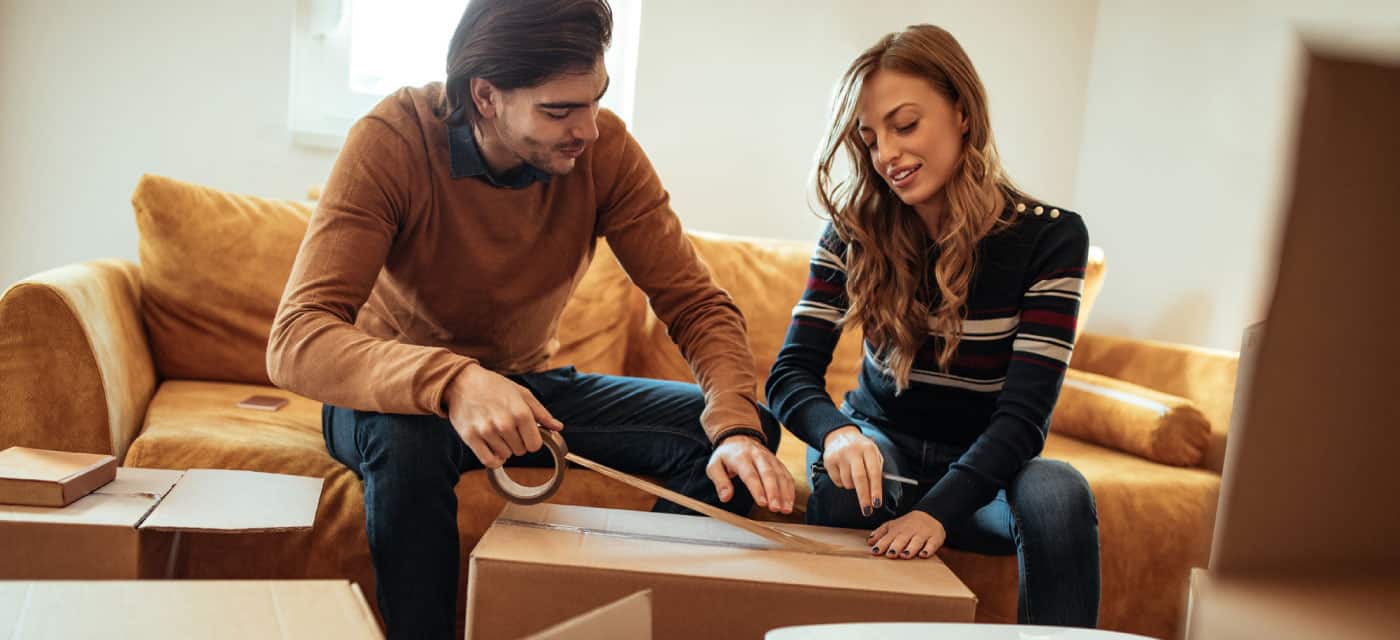 There's a lot to plan for when moving to a new place. Read our blog to see how you can save money during the moving process.
Are you ready to make a big move? See if building a new home is something you should consider based on these benefits and drawbacks.
Feeling confused about rates on loan offers? Here are key things to know about APRs.